Safe asbestos removals and asbestos surveys in Woking, Surrey
Do you have asbestos on your property? If so, it needs to be managed by the experts. Key Asbestos is an asbestos removals and consultancy company covering the whole of Surrey, including Woking, Pyrford, Mayford, Pirbright, and Sheerwater. We work with both residential and commercial clients and offer a comprehensive list of asbestos services, including asbestos removals, asbestos garage roof removals, asbestos encapsulation, asbestos surveys, and asbestos consultancy.
Asbestos is not just a problem of the past. Even though it was banned from use in the UK in 1999, it is still present in millions of buildings that were constructed before that time because it was one of the most common materials in the building trade. When materials containing asbestos are disturbed or damaged, fibres are released into the air. When these fibres are inhaled, they can cause serious diseases, that can prove fatal. Asbestos is said to be responsible for:
Mesothelioma
Lung cancers
Asbestosis
Pleural thickening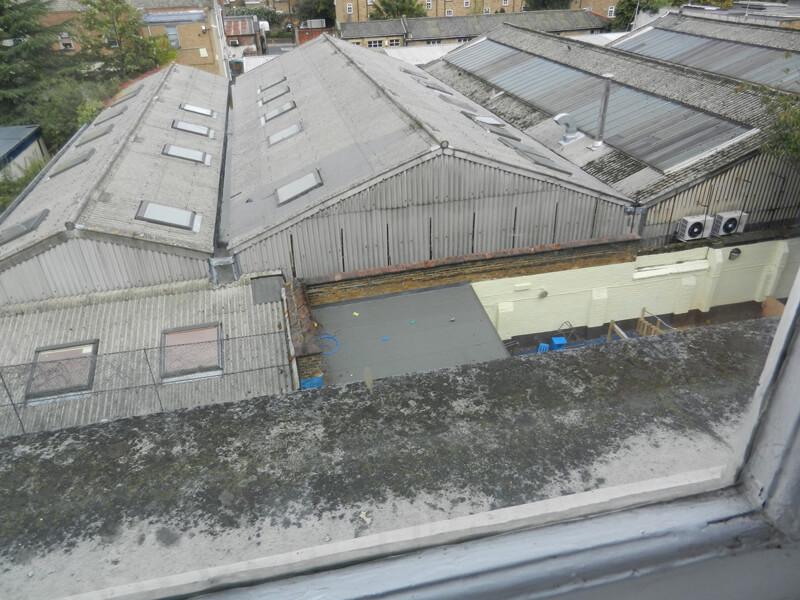 Our team is very experienced and we all have P402 qualifications. Non-licensed asbestos work is completed by our UKATA-trained asbestos operatives, whilst licensed work is carried out by teams who hold multiple accreditations.
Protecting the health and safety of our clients and our workforce is our number one priority. We work consistently to high health and safety standards and offer free quotations, with no hidden charges. We have a wide range of clients, including everyone from homeowners to local authorities and large commercial building operators.
All asbestos removals work is carried out to the highest specifications, complying with all the relevant health, safety, and environmental standards. No matter how big or small the job, we are always happy to help.
Call our local asbestos consultants to chat about our services now on 020 8288 4460.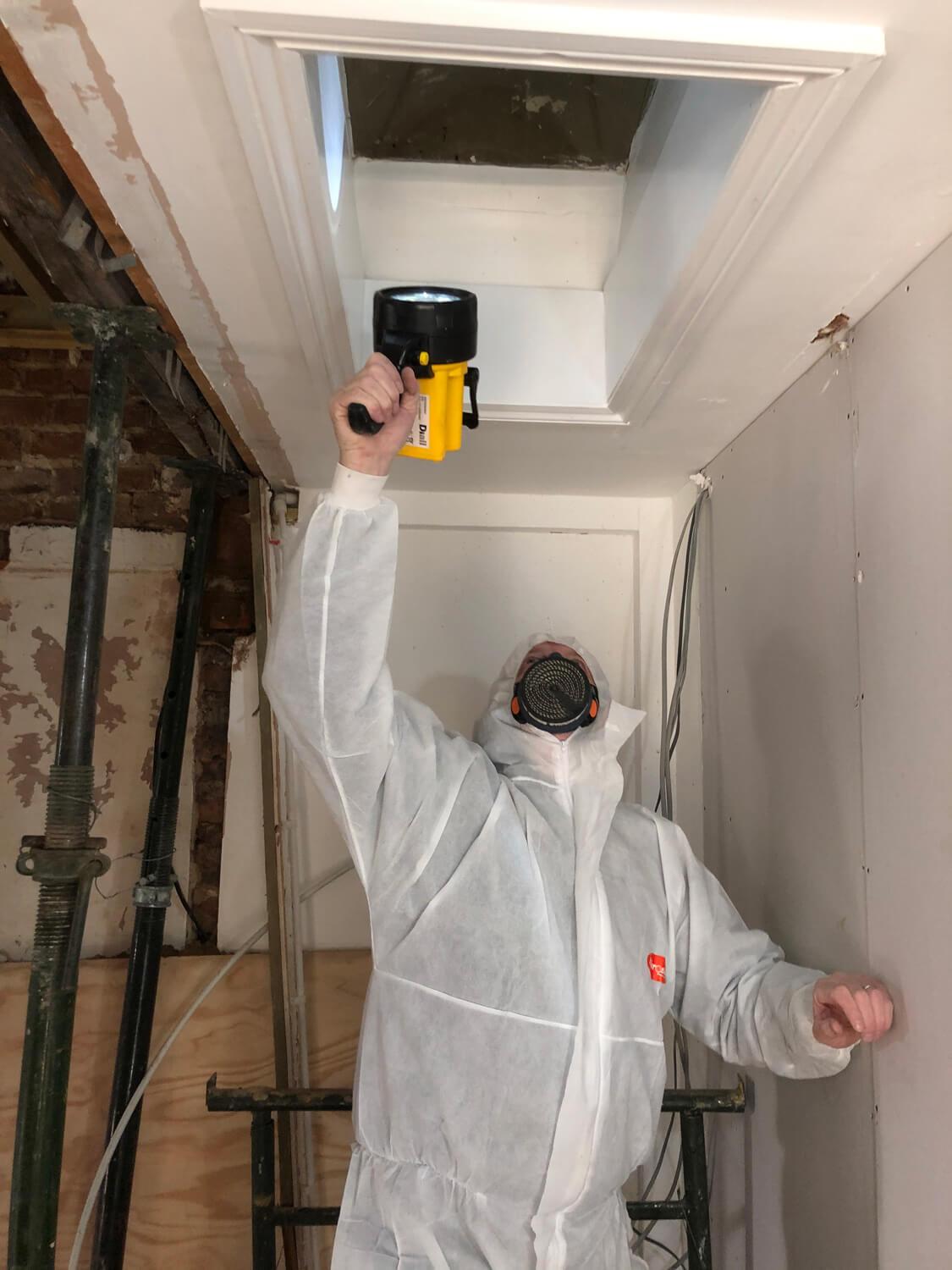 Domestic asbestos removals and garage roof removals near Pyrford
It is thought that over 65 per cent of buildings contain some sort of asbestos materials. This includes in locations such as water tanks, pipe lagging, roof tiles and cement. Asbestos is very common in outbuildings, including garage roofs, sheds, and barns. We carry out all asbestos removals in Woking in line with the HSE. If you are concerned that you may have asbestos on your property, always hire a professional. The team at Key Asbestos will be able to identify the type, condition, and extent of asbestos containing materials (ACMs) on your property.
Despite what some people think, asbestos is not a man-made material but a naturally-occurring mineral. It was used particularly-heavily in the 1950s, 60s, and 70s because it was considered to have so many fantastic properties, including the fact it was fire retardant, chemical resistant, a good insulator, and had excellent tensile strength. Sometimes, if asbestos is in a good condition and undisturbed, it can be left. However, with age and wear and tear, it can become dangerous. After an inspection and testing, we can identify the asbestos and remove it, using the latest tools and equipment. Our number one aim is to keep you safe from the dangers of asbestos.
All asbestos removals in Weybridge and disposals are carried out with the utmost care and precision. We dispose of asbestos waste carefully and sensibly and can take care of all the necessary paperwork.
Asbestos GU21 surveys and sampling
Asbestos surveys mean a thorough visual inspection of the property to check for the presence of asbestos materials. It is a legal requirement for businesses to take a pro-active approach towards asbestos in Woking, to ensure they understand the risks and so the right asbestos processes are in place. Our BOHS P402 surveyors carry out both Asbestos Management Surveys and Asbestos Refurbishment and Demolition Surveys. Asbestos Management Surveys ensure that a suitable Asbestos Register is in place, as per instructions under the Control of Asbestos Regulations 2012.
Our surveys are clear, understandable and to the point. We will never baffle you with jargon. We ensure that regular re-inspections take place to check that materials do not become damaged and dangerous over time.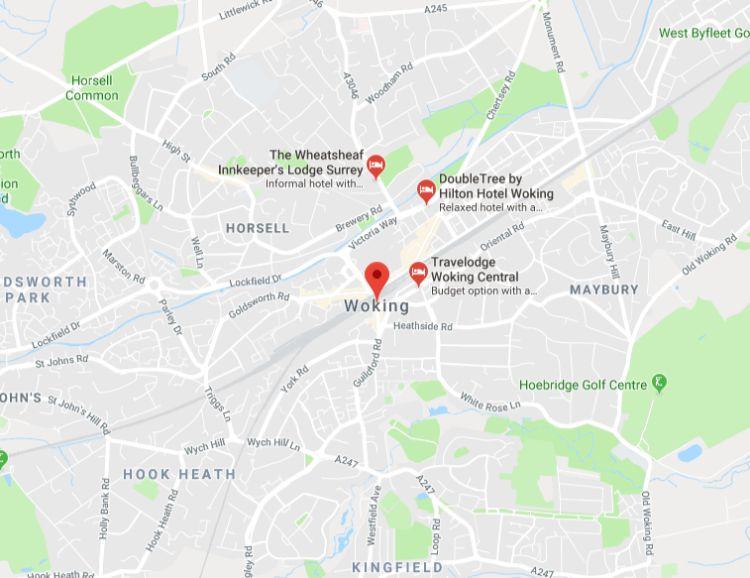 Mayford
Pirbright
Sheerwater
For affordable asbestos services in Woking, call Key Asbestos
Managing asbestos properly in Woking is a crucial task. Reach us today for a free quote now by calling us on 020 8288 4460 or by emailing key@keyasbestos.co.uk
Check out our case studies of work carried out in the following local areas:-
Asbestos removals: Where we can remove asbestos from in your home or commercial building
Asbestos can be found in countless locations within residential, commercial, and industrial buildings. Asbestos was once used in countless building materials, and many homeowners and workers can still come into contact with this carcinogenic material.
Asbestos materials that are in good condition and completely intact can be safe, as long as they are monitored for damage. If asbestos is damaged, it is important to call asbestos specialists, to assess the damage, and if necessary, remove the asbestos.
We remove asbestos from all locations including:
Asbestos Garage roofs
Asbestos garage roofs are one of the most common requests for asbestos removal in Woking. We can also remove asbestos garages, sheds, and outbuildings.
Artex and textured coatings Woking
Asbestos can often be found in Artex and similar textured coatings. We can find out of asbestos is present and then advise if it needs to be removed.
Asbestos insulating board
This was commonly used as a fireproofing material and can be found in ceiling tiles, partition walls, soffits, window panels and in other spaces.
Lagging on boilers and pipes and loose-fill insulation Woking
Asbestos insulation can often be found around pipework and in spaces such as cavities in lofts or below floorboards. If damaged, or you are planning to do work, this will need to be encapsulated or removed.
Asbestos cement water tank
Asbestos cement was widely used in water tanks and flues near Woking. We are experts at removing asbestos from all spaces, including water tanks, with as little disruption to your property as possible.