Specialist asbestos contractors available for asbestos surveys and asbestos removals in Walton on Thames, Surrey
Do you need an asbestos survey for your property in Walton on Thames, Sunbury, or one of the local areas in Surrey? Perhaps you are a business that requires a Refurbishment and Demolition Survey before renovation work? Or maybe you are a residential homeowner who is concerned about the presence of asbestos within your garage or another location? Whatever your needs, the team at Key Asbestos can complete a whole range of asbestos services.
Asbestos is a specialist field that requires a stringent approach to health and safety. We are asbestos experts with the expertise, knowledge, and experience, to deal with all types of asbestos enquiries. We work for both residential and commercial clients throughout the nearby areas. Whatever your asbestos issue, our experienced contractors will find a safe, appropriate, and cost-effective solution.
For a free no-obligation quote for asbestos services or to ask for advice from our experienced asbestos contractors, please call us now on 020 8288 4460.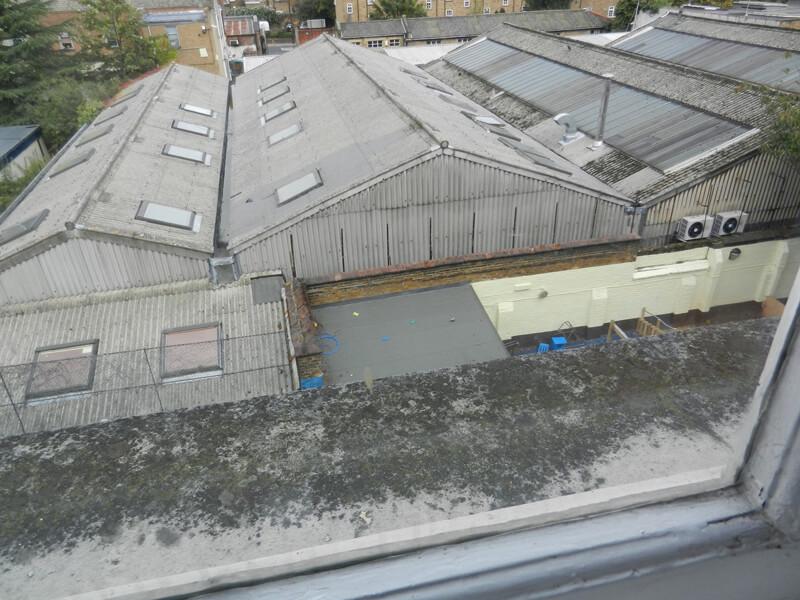 Asbestos services in and around Walton on Thames
KT12 asbestos surveys and asbestos removals
Here at Key Asbestos, we complete a wide range of asbestos services in Walton on Thames. We can work on any commercial building or residential home.
Asbestos surveys: We complete Asbestos Management Surveys, Asbestos Refurbishment and Demolition Surveys, and Asbestos Re-inspection Surveys. An Asbestos Management Survey is the standard survey that are legally required to be carried out on all non-domestic premises, in accordance with The Control of Asbestos Regulations 2012. This identifies the presence, extent and condition of asbestos containing materials (ACMs). We can also complete asbestos sampling and testing.
Asbestos removals: Our team can complete both licensed and non-licensed asbestos removals. Common locations that asbestos is found includes, asbestos garages (in the cement), asbestos garage roofs, flues, pipe lagging, Artex coatings, and insulation boards. Our experienced and skilled asbestos removers adhere to the strictest safety standards at all times. We are licensed waste carriers so will always dispose of any asbestos appropriately and issue you with any relevant paperwork.
Asbestos abatement: We offer fully-compliant advice regarding ACMs, including repair, removals, encasement, and maintenance.
Compliant Asbestos Management Surveys near Sunbury
We complete a whole range of asbestos surveys near Sunbury or Walton on Thames. Asbestos is the term used to describe a group of six dangerous and hazardous natural-occurring mineral fibres. It was mined regularly throughout the last century and when tiny fibres become airborne they can be breathed in or ingested. This is thought to be responsible for causing many serious illnesses, including lung cancer and asbestosis, which is a scarring of the lungs or pulmonary fibrosis.
Asbestos can be found in many domestic and commercial buildings built between the 1950s and 1980s. Asbestos can commonly be found in garage roofs, garage cement walls and ceilings, flue pipes, floor tiles, pipe lagging, artex ceilings, and other areas.
We complete a range of surveys to thoroughly inspect any domestic and commercial premises. Ideal for properties large and small, it is a legal requirement for the duty holder of non-domestic premises to manage any ACMs (asbestos containing materials) that may be present. They need to produce an asbestos register and to do this, they will need to complete an Asbestos Management Survey. Formerly a Type 2 survey, this standard and non-obtrusive survey is used for the management of buildings, where no works are being carried out. It includes testing and identification of materials which are accessible. This survey does not typically cause any damage.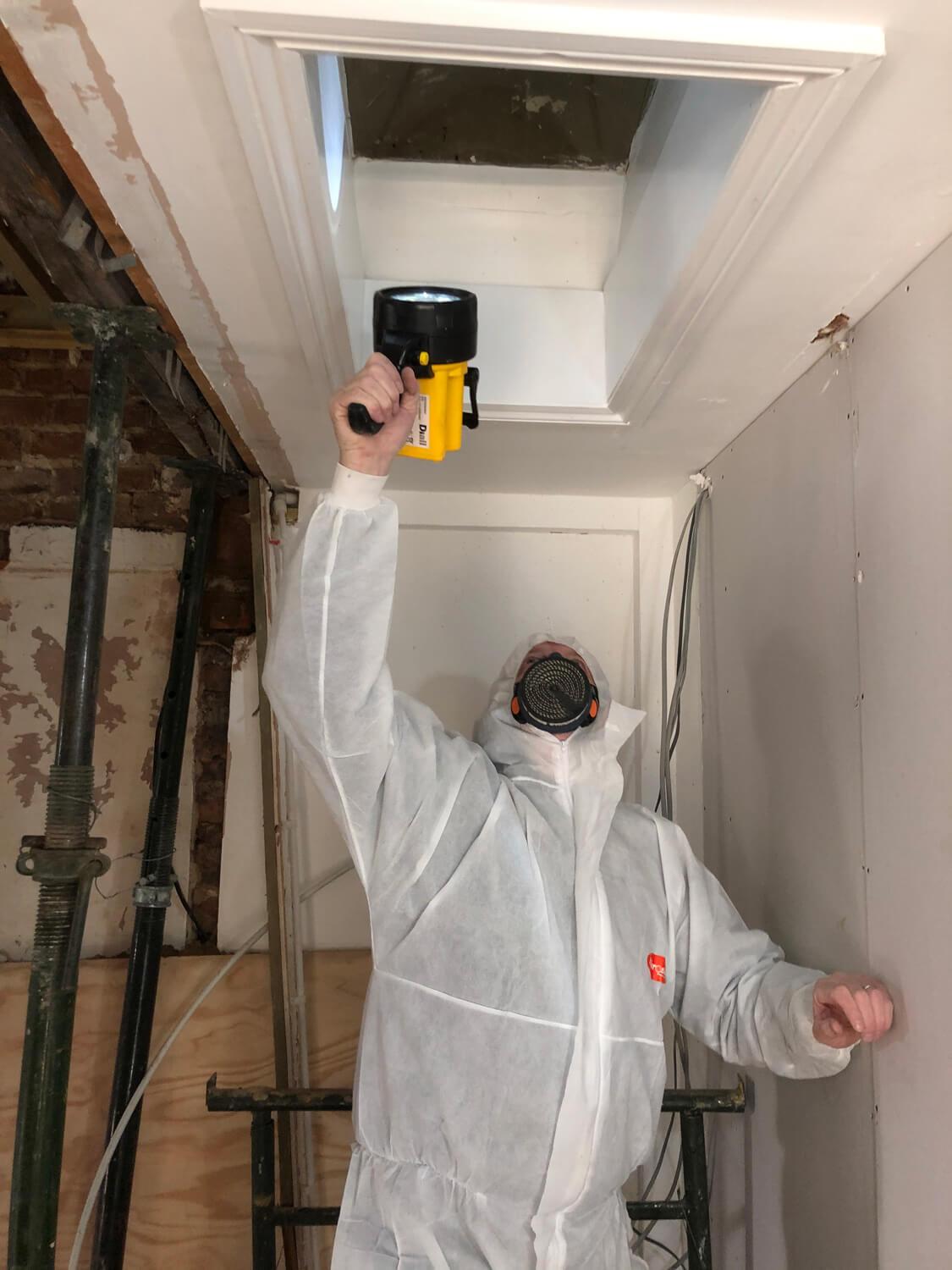 Swift asbestos garage and garage roof removals in Walton on Thames
We can offer both non-licensed and licensed asbestos removals in Walton on Thames. Our asbestos specialists will protect the health and safety of the people who reside in your property by ensuring they are free from the risks of asbestos.
If it remains in an undamaged and undisturbed state, undamaged asbestos can sometimes be left or made safe using a process called asbestos encapsulation. If asbestos needs to be removed, we can complete the job quickly, safely, and affordably.
Call now for asbestos testing, surveys, and removals in Walton on Thames
Do you have concerns about asbestos in Walton on Thames? Please give us a ring today on 020 8288 4460 or email key@keyasbestos.co.uk and we can offer estimates and answer any questions.
Nearby Locations
Sunbury
Hersham
Weybridge
Elmbridge
Addlestone
Esher
Chertsey
Hanworth
Hampton Hill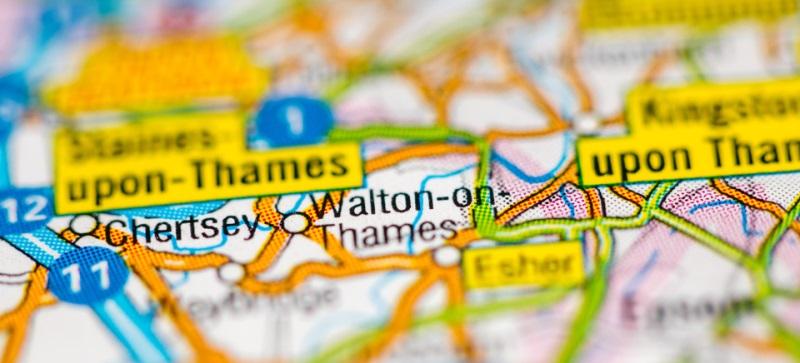 We remove asbestos from locations local to Walton on Thames including:
Asbestos garage roofs removed in Walton on Thames
Asbestos garage roofs are one of the most common requests for asbestos removals. We also remove asbestos from garages, sheds, and outbuildings.
Artex and textured coatings Shepperton
Asbestos can often be found in Artex – we can test for the asbestos and quote if it needs to be removed.
Asbestos insulating board KT12
This was commonly used as a fireproofing material and can be found in ceiling tiles, partition walls, soffits, and window panels.
Lagging on boilers and pipes and loose fill insulation Walton on Thames
Asbestos insulation can often be found around pipework, cavities in lofts or below floorboards. If damaged, it needs to be encapsulated or removed.
Asbestos cement water tank Shepperton
Asbestos cement was widely used in water tanks and flues. We are experts at removing asbestos from all spaces with as little disruption as possible to your property.
Air heating KT12
Warm air heating systems are an alternative to boilers and are where air is circulated via ducts. If you have asbestos present contact our professional asbestos removers.
Asbestos-lined cupboards removed Walton on Thames
Asbestos was widely used by cabinet makers in cupboards, such as airing cupboards. Asbestos insulating boards (AIB) were used as a fire-proofing material. Generally, it is not easy to identify an asbestos product within the home and asbestos fibres can only be seen under the spotlight, so never attempt to remove insulation board or textured coating yourself.