Asbestos Experts in New Malden and Motspur Park
Key Asbestos is an asbestos contractor offering a full range of asbestos surveying, testing and sampling throughout New Malden and the surrounding areas of Surrey, London and the South East. We advise public and private sector clients on all aspects of asbestos within residential, commercial and industrial property.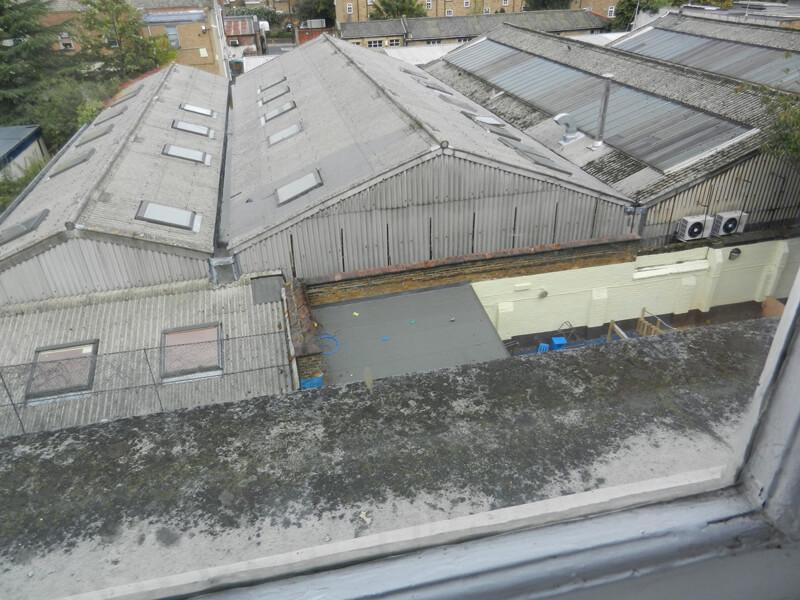 Asbestos Management Surveys in New Malden
The asbestos management survey is a standard survey that needs to be carried out on all commercial property and residential blocks by law and identifies the presence extent and condition of any suspected asbestos containing materials (ACMs). This requires every building to have an asbestos register and management plan available. Additionally if you are working in domestic premises, the survey is to any potential ACMs are not disturbed during your work and an asbestos survey must identify these.
Our surveyors have extensive experience and are fully qualified to current industry standards (BOHS P402) and have experience of surveying buildings from small residential flats through to large industrial sites. The survey assesses the likelihood of asbestos fibres being released and provides recommendations and information regarding asbestos management. Regular checks should then take place to ensure the materials do not deteriorate over time.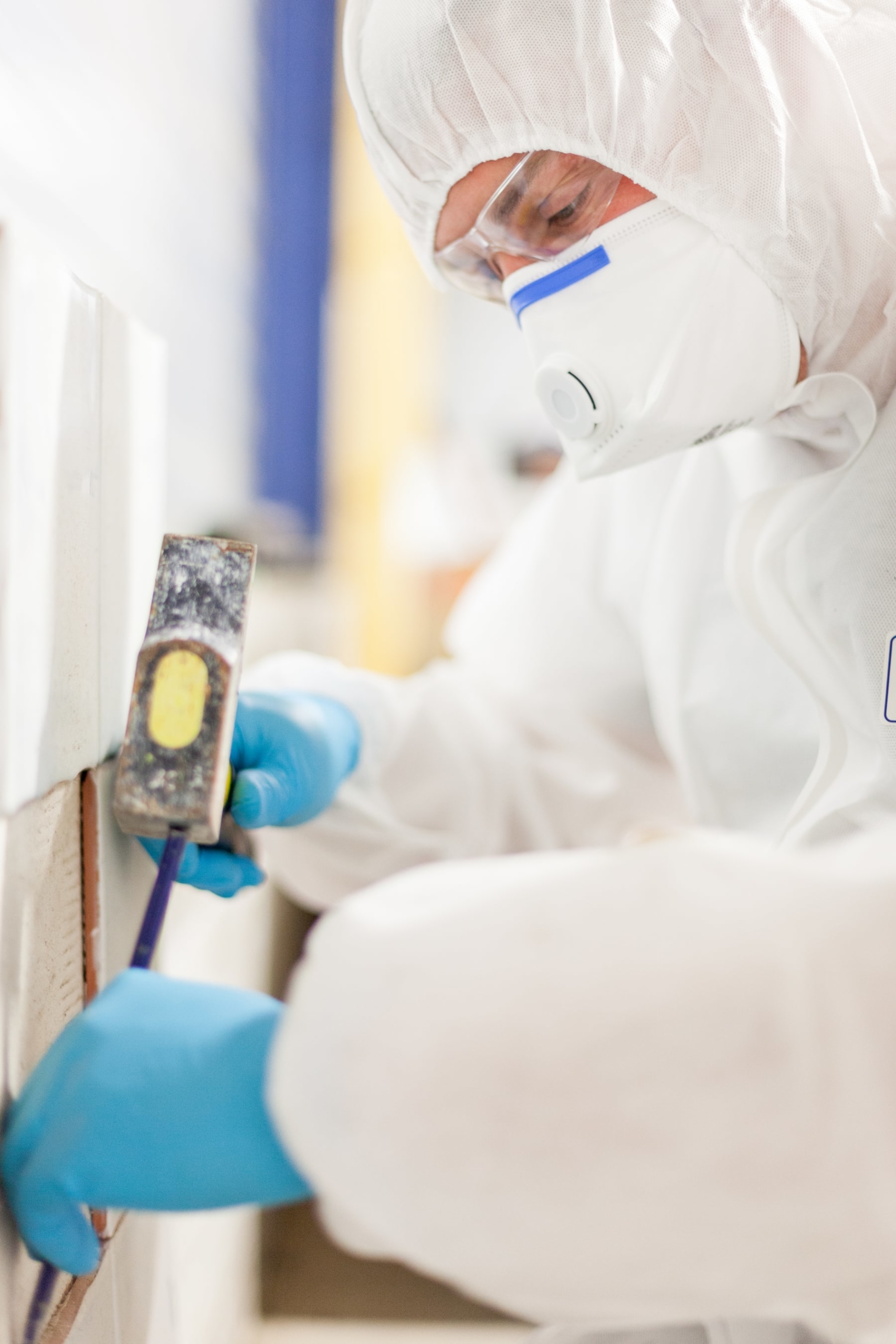 Asbestos Refurbishment and Demolition Surveys in New Malden
An asbestos refurbishment survey is essential before undertaking any intrusive refurbishment work, while a demolition survey is required when a building is proposed to be entirely demolished. Asbestos refurbishment surveys are used to locate and describe, as far as reasonably practicable, all asbestos containing materials ACMs within an area or building where refurbishment works will take place.
The survey is fully intrusive. For example, if it is suspected that there may be asbestos under the floor, in the walls or between layers of the ceiling, an endoscope is used or the structure must be opened up to reveal potentially hidden asbestos. The survey will show all the remedial works that need to be carried out before the work can take place, along with an accurate cost of works.
Asbestos Removal in New Malden
If you have asbestos to remove, such as garage asbestos removal, it is always inconvenient and can be expensive. By using an experienced and fully licensed company Key Asbestos, the project will go smoothly.  We can deliver an appropriately resourced asbestos removal service with fully qualified personnel, the latest equipment and the very highest technical standards of operation and can handle complex fast-track projects with speed, care and acute attention to quality control and health and safety requirements.
Artex Asbestos Sampling/Asbestos Sampling and Testing in New Malden
Our surveyors carry out inspections and samples are taken and then tested in a fully UKAS-accredited laboratory, before we give recommendations of the best course of action going forwards if the results are positive.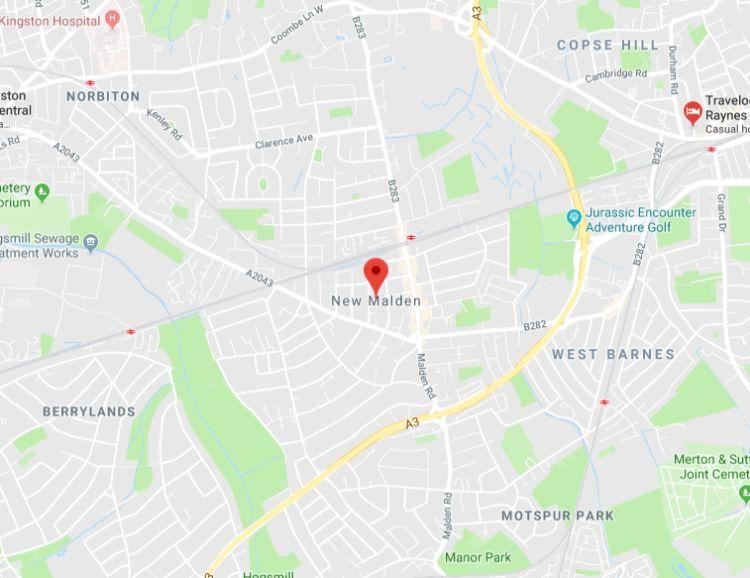 Motspur Park
Raynes Park
Worcester Park
Old Malden
Surbiton
Get in touch with your New Malden asbestos specialists today!
For all your asbestos-related queries, contact our team on 020 8288 4460, complete our online contact form or email key@keyasbestos.co.uk
We have completed asbestos projects in Epsom and Leatherhead

Check out our case studies of work carried out in the following local areas:-
Asbestos removals: Where we can remove asbestos from in your home or commercial building
Asbestos can be found in countless locations within residential, commercial, and industrial buildings. Asbestos was once used in countless building materials, and many homeowners and workers can still come into contact with this carcinogenic material.
Asbestos materials that are in good condition and completely intact can be safe, as long as they are monitored for damage. If asbestos is damaged, it is important to call asbestos specialists, to assess the damage, and if necessary, remove the asbestos.
We remove asbestos from all locations including:
Asbestos Garage roofs
Asbestos garage roofs are one of the most common requests for asbestos removal in New Malden. We can also remove asbestos garages, sheds, and outbuildings.
Artex and textured coatings New Malden
Asbestos can often be found in Artex and similar textured coatings. We can find out of asbestos is present and then advise if it needs to be removed.
Asbestos insulating board
This was commonly used as a fireproofing material and can be found in ceiling tiles, partition walls, soffits, window panels and in other spaces.
Lagging on boilers and pipes and loose-fill insulation New Malden
Asbestos insulation can often be found around pipework and in spaces such as cavities in lofts or below floorboards. If damaged, or you are planning to do work, this will need to be encapsulated or removed.
Asbestos cement water tank
Asbestos cement was widely used in water tanks and flues near New Malden. We are experts at removing asbestos from all spaces, including water tanks, with as little disruption to your property as possible.