Fast and affordable asbestos removals in Weybridge, Surrey
If you have found asbestos or suspect you have asbestos in your domestic or commercial property, it is extremely important to act now. We are licensed, local asbestos removals experts working in Weybridge, Addlestone, Walton on Thames, and Shepperton. We offer safe, comprehensive, and efficient asbestos services, including asbestos removals, asbestos collection, asbestos surveys, and asbestos encapsulation.
Asbestos was widely used throughout the construction industry from the mid 20th century right up until 1999. Even though it was banned from use in the UK that year, it can still be found in millions of residential and commercial buildings. Asbestos does not always need to be removed. It can sometimes be encapsulated but it needs to be checked by an asbestos expert. We are fully trained and insured and our team of asbestos specialists are here and ready to help you.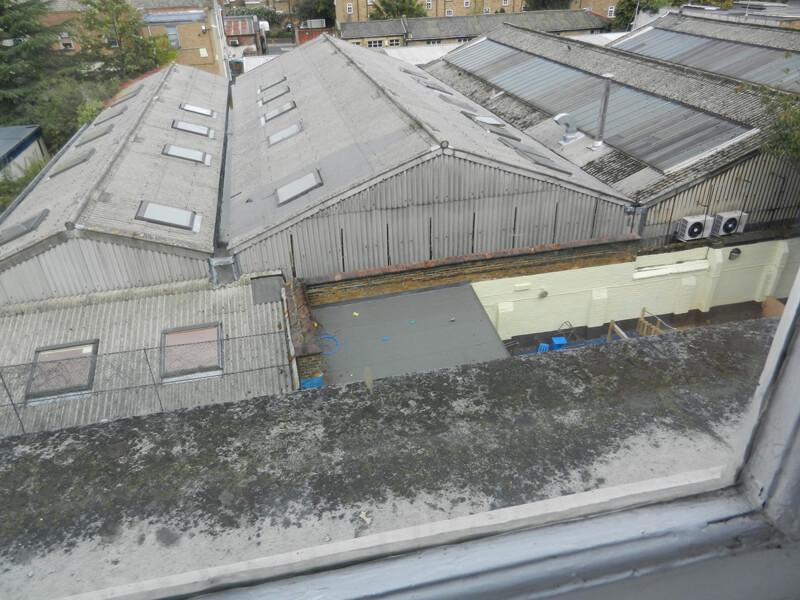 Why choose our asbestos consultants?
Fully insured: We are fully insured to undertake all asbestos services, including asbestos removals and asbestos surveys.
Highly experienced: Our team of asbestos experts are highly experienced and hold P402 qualifications. Licensed work is carried out by teams with multiple accreditations, whilst non-licensed asbestos work is completed by our UKATA-trained asbestos operatives. Our consultants have practical experience of working in a range of commercial, industrial, and residential environments.
Affordable: When people hear the word 'asbestos' they may automatically assume it is expensive. This is not the case; all our work is competitively priced, with no hidden costs.
Planned and managed: All of our asbestos projects in Reigate are planned with the utmost care and regard to health and safety.  We can fit our work around you to minimise disruption.
Compliant: We will work with you to ensure compliance with asbestos and health and safety legislation. No matter what your business is, or your premises., we will ensure you fulfil your legal obligations.
For advice or help regarding asbestos and the work we do, please call us now. We can be reached on 020 8288 4460.
Asbestos surveying and testing near Addlestone
Asbestos is one of the UK's biggest silent killers. By breathing in asbestos fibres, you can be struck down by severe illness many years after exposure, including lung cancer, mesothelioma, and asbestosis. Under guidance set by the Health and Safety Executive (HSE), there are two types of asbestos surveys: Asbestos Management Surveys and Asbestos Refurbishment and Demolition Surveys.
Asbestos Management Surveys are surveys or inspections to locate, as far as reasonably practical, the presence and extent of any asbestos containing materials (ACMs). They aim to show up any asbestos that could be damaged during normal occupancy, and the findings of the survey are noted on the asbestos register. This is a condition of the Control of Asbestos Regulations 2012, to ensure that all asbestos is managed properly.
Asbestos Refurbishment and Demolition Surveys are conducted before any refurbishment or demolition work, and they are fully intrusive because they need to access spaces that might be difficult to reach. We can organise asbestos surveys in Weybridge to fit around your schedule, to minimise disruption.
Local asbestos company for KT11 asbestos removals
We undertake asbestos removals from both domestic and commercial properties. We can offer advice and guidance, whatever your asbestos issues. From small-scale asbestos garage roof or shed removals, to the removal of large-scale amounts of asbestos from industrial premises, we can help.
We have the specialist skills and equipment required to remove asbestos safely. We can provide all paperwork required by the HSE to confirm that any asbestos has been disposed of via the correct channels. One of our most popular requests is the removal of asbestos garage roofs. These consist of asbestos cement sheets and asbestos cement systems. We can also fully dismantle, remove and dispose of full garages, sheds, and outbuildings. We can advise you whether you need to remove just the roof or the entire structure.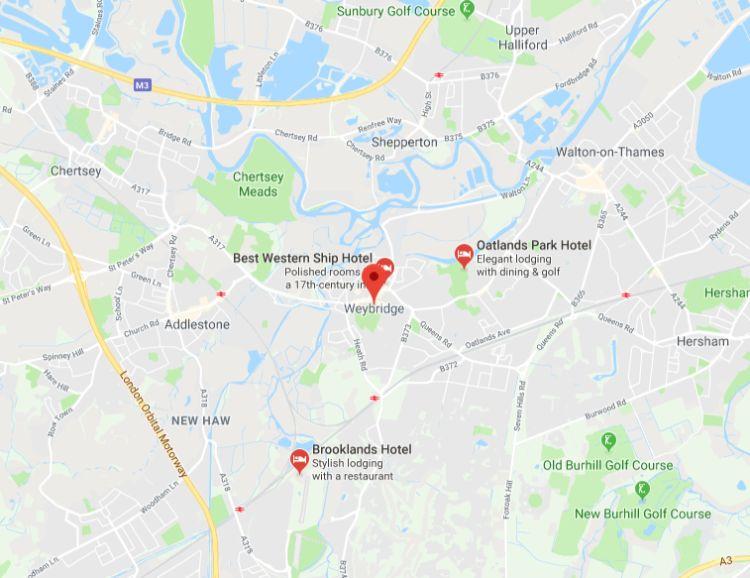 Walton Upon Thames
Shepperton
Addlestone
Chertsey
Hersham
Byfleet
Elmbridge
Sunbury
Ashford
For cost-effective asbestos removals and removal of asbestos garages in Weybridge, call us now.
Talk to us now about your asbestos removals or asbestos surveys in Weybridge on 020 3044 2308 or 020 8288 4460. Alternatively, please email us now at key@keyasbestos.co.uk and we will get back to you as swiftly as possible.
Check out our case studies of work carried out in the following local areas:-
Asbestos removals: Where we can remove asbestos from in your home or commercial building
Asbestos can be found in countless locations within residential, commercial, and industrial buildings. Asbestos was once used in countless building materials, and many homeowners and workers can still come into contact with this carcinogenic material.
Asbestos materials that are in good condition and completely intact can be safe, as long as they are monitored for damage. If asbestos is damaged, it is important to call asbestos specialists, to assess the damage, and if necessary, remove the asbestos.
We remove asbestos from all locations including:
Asbestos Garage roofs
Asbestos garage roofs are one of the most common requests for asbestos removal in Weybridge. We can also remove asbestos garages, sheds, and outbuildings.
Artex and textured coatings Weybridge
Asbestos can often be found in Artex and similar textured coatings. We can find out of asbestos is present and then advise if it needs to be removed.
Asbestos insulating board
This was commonly used as a fireproofing material and can be found in ceiling tiles, partition walls, soffits, window panels and in other spaces.
Lagging on boilers and pipes and loose-fill insulation Weybridge
Asbestos insulation can often be found around pipework and in spaces such as cavities in lofts or below floorboards. If damaged, or you are planning to do work, this will need to be encapsulated or removed.
Asbestos cement water tank
Asbestos cement was widely used in water tanks and flues near Weybridge. We are experts at removing asbestos from all spaces, including water tanks, with as little disruption to your property as possible.