Efficient asbestos removal contractors in Leatherhead and Ashtead
If there is asbestos in your property, you need to ensure that is is removed safely and effectively. At Key Asbestos, we work for a range of residential, commercial clients and developers in Leatherhead, Ashtead and the wider areas of Surrey and London and are proud of our reputation for excellence.
If you are concerned about asbestos, it is essential that you call the experts. Asbestos can potentially be found in any building built before 2000 as the last ban of asbestos products in the UK was only in 1999. Asbestos is a naturally occurring mineral, whose fibres were mined and mixed with other materials to be used in all sorts of building products for different applications. It is now understood that asbestos causes 5000 deaths a year, with around 20 tradesmen each week dying as a result of past exposure from a host of serious diseases, including lung cancer.
When materials containing asbestos are disturbed or damaged, fibres are released into the air and they can cause serious diseases. More alarmingly, it can take between 10 and 50 years to develop these diseases, so by the time you are diagnosed it is often too late to rectify the issue.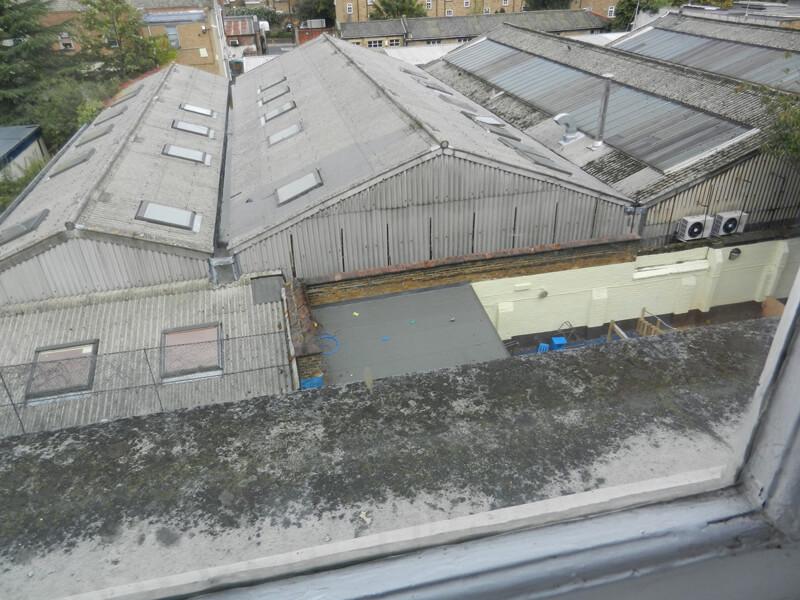 Removal of asbestos garage and asbestos garage roofs near Leatherhead
Garages, sheds and barns were commonly roofed with asbestos cement and some garages are entirely constructed from asbestos cement sheeting. Asbestos garage roofs can often be recognised because they are corrugated and we can carry out an inspection and sampling, if confirmation is needed.
The need to remove an asbestos garage or asbestos garage roof will depend on the condition of the structure, the asbestos cement and whether you are planning refurbishment or demolition. If you are planning major works, we will always recommend removal, whereas if there is a small amount of damage, asbestos encapsulation can often be a solution.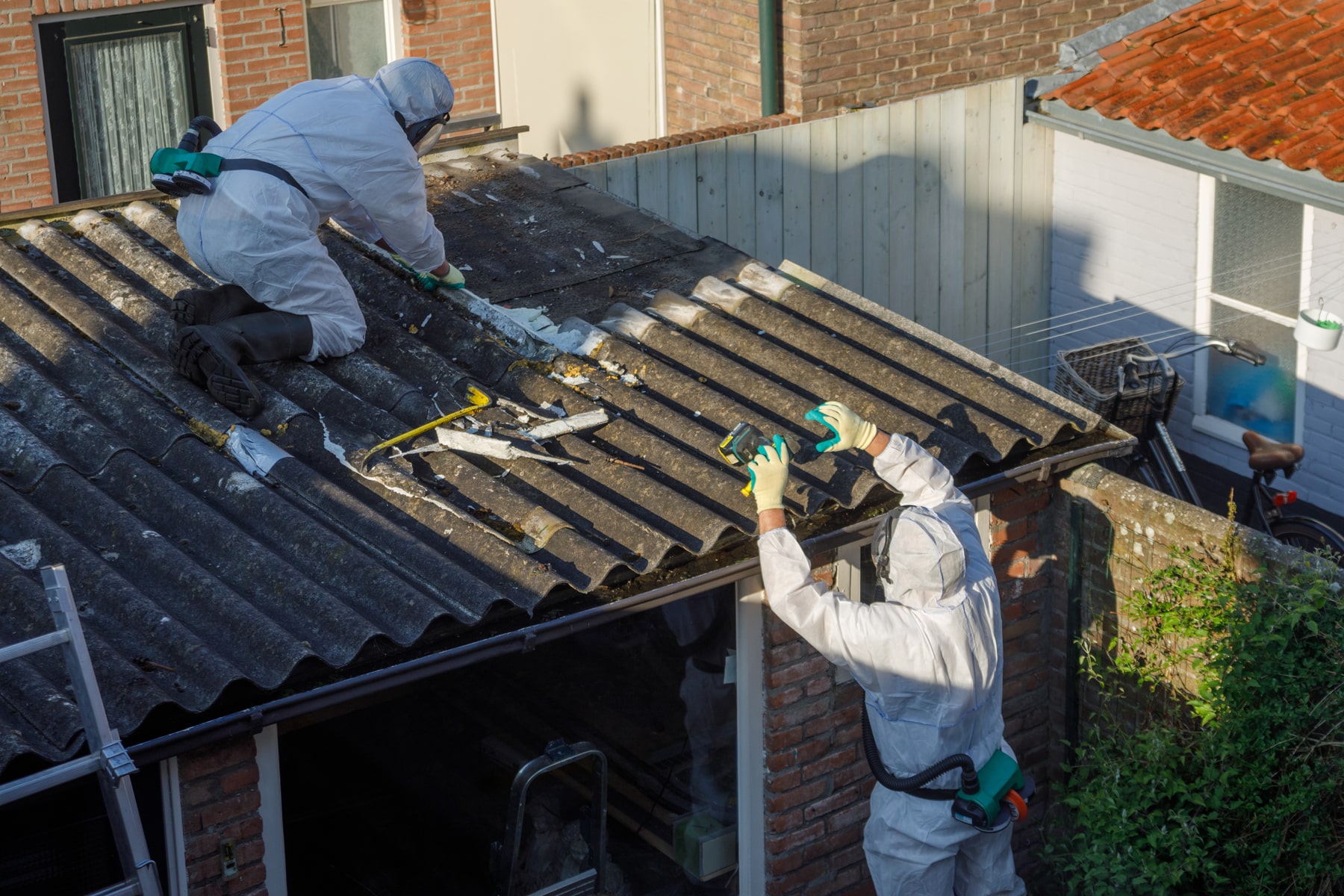 Local asbestos surveys in Leatherhead or Ashtead
Key Asbestos are experts in asbestos surveys. The key to managing asbestos is to identify its location, identify its type, evaluate its condition and calculate the quantity of the materials. 
So why choose us? We are hugely proud of the reputation we have built up, as the number one company to go to for asbestos solutions in the area. We have the expertise and experience to handle projects of every size.
We offer the following:
Strict adherence to regulations and legislation
Extensive industry experience
Excellent and thorough staff training
Always impartial and professional
Site surveys and quotations with no hidden charges
To find out more about our asbestos removals or asbestos surveying services in Leatherhead, call us now!  
If you have any questions or would like to talk to one of our asbestos specialists, please call us now on 020 8288 4460 or email key@keyasbestos.co.uk and we will get back to you.
We have completed asbestos projects in Kingston Upon Thames and Surbiton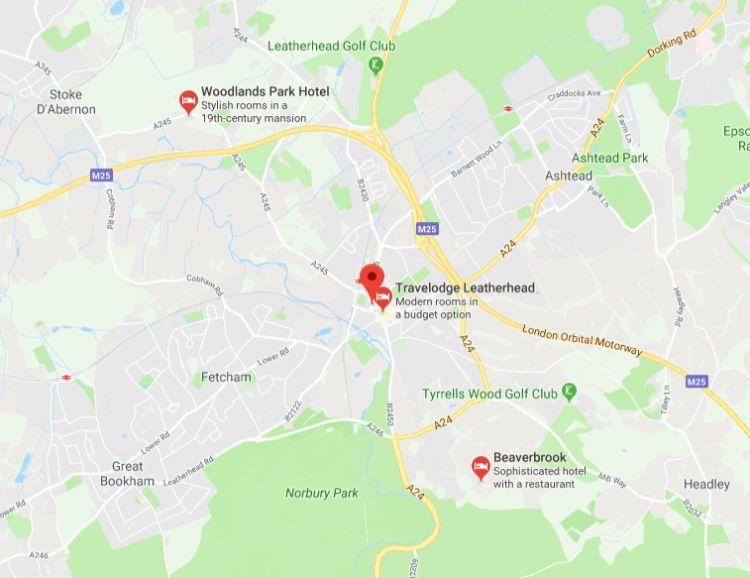 Oxshott
Bookham
Stoke D'abernon
Great Bookham
Little Bookham
Check out our case studies of work carried out in the following local areas:-
Asbestos removals: Where we can remove asbestos from in your home or commercial building
Asbestos can be found in countless locations within residential, commercial, and industrial buildings. Asbestos was once used in countless building materials, and many homeowners and workers can still come into contact with this carcinogenic material.
Asbestos materials that are in good condition and completely intact can be safe, as long as they are monitored for damage. If asbestos is damaged, it is important to call asbestos specialists, to assess the damage, and if necessary, remove the asbestos.
We remove asbestos from all locations including:
Asbestos Garage roofs
Asbestos garage roofs are one of the most common requests for asbestos removal in Leatherhead. We can also remove asbestos garages, sheds, and outbuildings.
Artex and textured coatings Leatherhead
Asbestos can often be found in Artex and similar textured coatings. We can find out of asbestos is present and then advise if it needs to be removed.
Asbestos insulating board
This was commonly used as a fireproofing material and can be found in ceiling tiles, partition walls, soffits, window panels and in other spaces.
Lagging on boilers and pipes and loose-fill insulation Leatherhead
Asbestos insulation can often be found around pipework and in spaces such as cavities in lofts or below floorboards. If damaged, or you are planning to do work, this will need to be encapsulated or removed.
Asbestos cement water tank
Asbestos cement was widely used in water tanks and flues near Leatherhead. We are experts at removing asbestos from all spaces, including water tanks, with as little disruption to your property as possible.