Professional asbestos survey company Basingstoke
Do you need an Asbestos Management Survey or an Asbestos Re-inspection Survey? Are you completing work on a commercial property and looking for an asbestos company to complete an Asbestos Refurbishment and Demolition Survey? Or maybe you need an asbestos garage roof removed? Key Asbestos is regularly called on by business owners and homeowner owners in Basingstoke, Hatch Warren, or the nearby areas of Hampshire to help with asbestos services. We one of the premier asbestos companies working throughout the local areas.
We complete all types of asbestos surveys, as well as non-licensed and licensed asbestos removals. Our team is highly knowledgeable and experienced and we specialise in all areas of asbestos management. We help a range of domestic, commercial, and industrial premises and offer a fast, compliant, and affordable service. From homes to offices, shops, schools, and warehouses – there are countless buildings that contain asbestos. Please read our blog about asbestos in schools.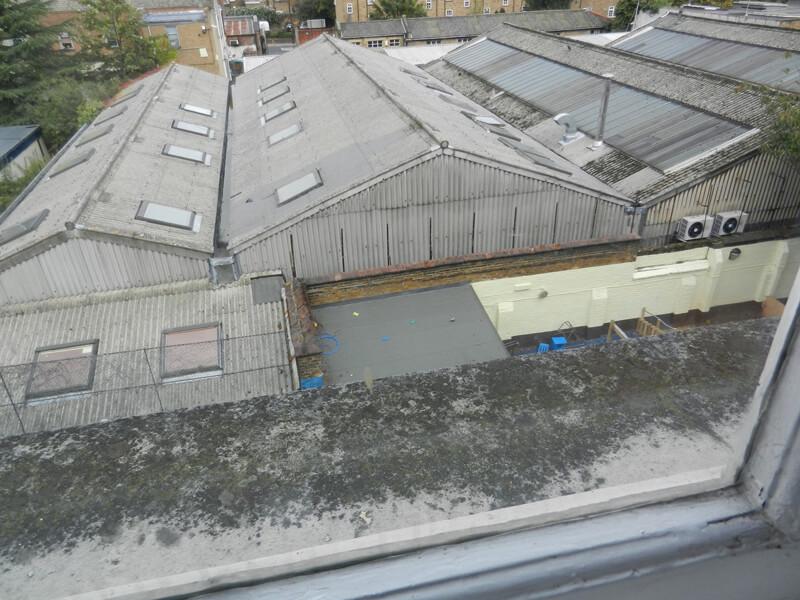 Asbestos services in and around Basingstoke
Our range of asbestos services includes (though is not limited to):
Asbestos Management Surveys
Re-inspection surveys
Garage roof asbestos removals
Asbestos garage and shed dismantling and removals
Asbestos Refurbishment and Demolition Surveys
Asbestos collections and disposal
Asbestos encapsulation
Asbestos consultancy
Asbestos sampling and testing
Fire risk assessments
To find out more about the work we do, please call now on 020 8288 4460.
Asbestos Management Surveys near Hatch Warren
We complete all types of asbestos surveys in Hatch Warren and Basingstoke, including the 'standard' asbestos survey, which is called an Asbestos Management Survey – which used to be known as a 'Type 2' survey. This is a survey specifically designed to look for the presence of asbestos.
Asbestos can be very dangerous to our health if it is disturbed or not handled properly.  When asbestos containing materials (ACMs) are disturbed or damaged, miniscule fibres are released into the air. These fibres can then be inhaled or ingested causing serious diseases, including:
Mesothelioma: This is a cancer of the lining of the lungs and the lower-digestive tract.
Asbestosis: This is a scarring of the lungs or pleural thickening.
Lung cancer: Asbestos-related lung cancer is similar to other lung cancers caused by smoking or other causes.
Often when asbestos fibres are inhaled the symptoms of the diseases are not apparent for many years. It is impossible to know if asbestos is present, so by conducting an asbestos survey is the only way to be sure. On non-domestic properties, these are legal requirements set out in the Control of Asbestos Regulations 2012. The results can be used to compile a register of ACMs that are present. This is then used to produce an action an Asbestos Management Plan, which must be monitored on a regular basis
RG21 licensed and non-licensed asbestos removals
Do you need asbestos removals in Basingstoke? We can remove asbestos from any residential or commercial location, so if you believe asbestos may be present on your property, call us now. Never try to remove asbestos by yourself and if it is damaged or broken, call us as a matter of urgency. We are Environment Agency Licensed Waste Carriers, so your asbestos waste will always be disposed of via the correct routes.
There are three main types of asbestos that we remove. The three less common types of asbestos are Anthophylite, Tremolite, and Actinolite.
Common types of asbestos include:
Chrysotile: White asbestos is found in flooring, roofing, and walls.
Amosite: Brown asbestos is found in cement sheeting and pipe insulation.
Crocidolite: Blue asbestos is located in textured coatings, cement products, and pipe insulation.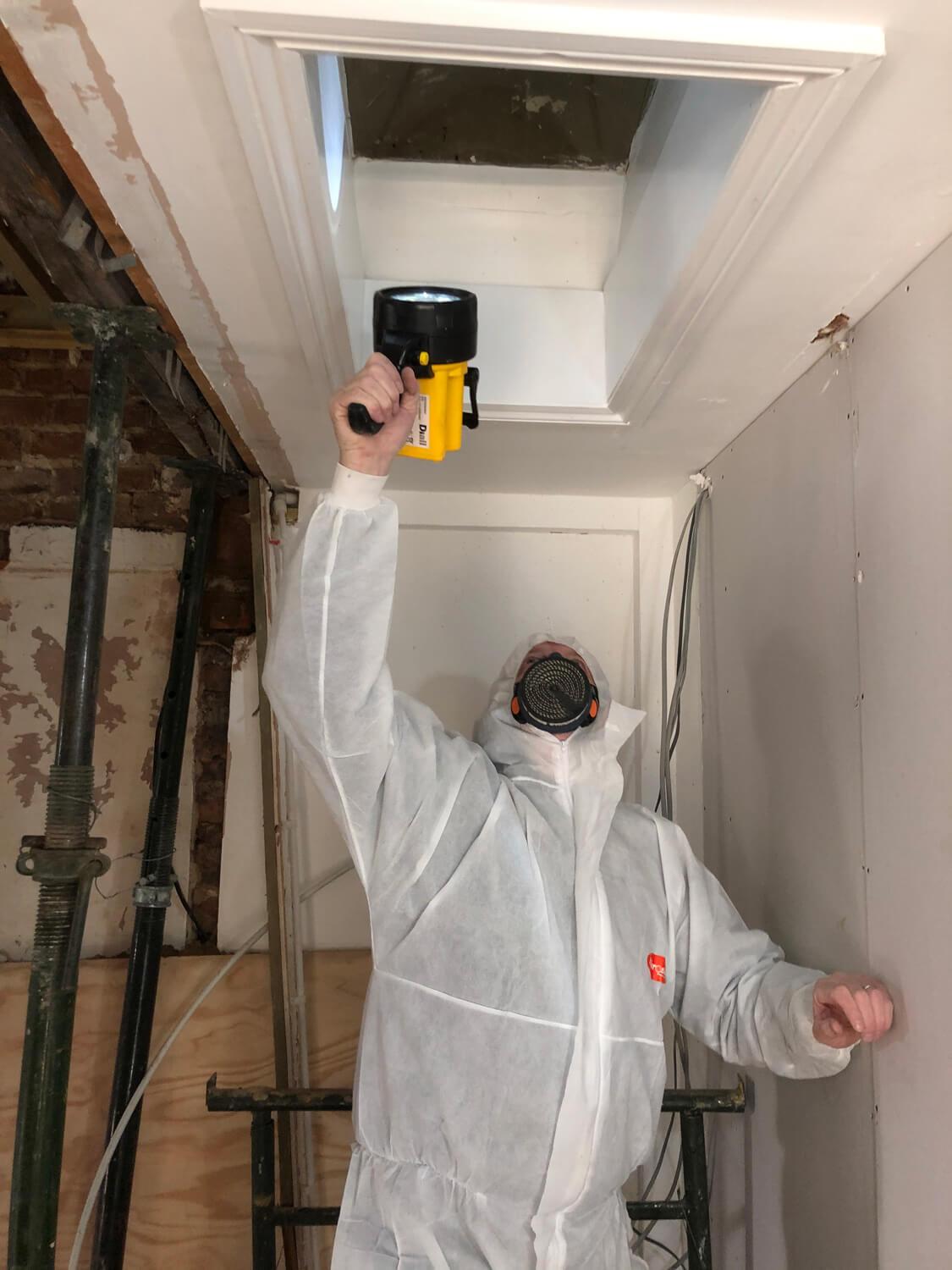 Basingstoke asbestos garage roof removals
We specialise in the removal of asbestos garages and asbestos garage roofs in Basingstoke. Asbestos is commonly found in the roofs of older commercial buildings, as well as sheds and garages. Our UKATA-trained operatives can remove your roof quickly and easily.
If your garage roof is in a good condition, you can usually leave it in situ and carefully monitor it for any signs of deterioration.
For asbestos surveys or management solutions in Basingstoke, call our asbestos operatives
For safe asbestos services in Basingstoke, call 020 3044 2308 or 020 8288 4460 or email key@keyasbestos.co.uk and we will work with you to find the best asbestos solutions.
Nearby Locations
Cliddesden, Wooton Saint Lawrence, Monk Sherborne, Farleigh, Wallop, Herriard, Bramley & Sherfield
We remove asbestos from all locations including:
Asbestos garage roofs removed in Basingstoke
Asbestos garage roofs are one of the most common requests for asbestos removals. We can also remove asbestos garages, sheds, and outbuildings.
Artex and textured coatings Fleet
Asbestos can often be found in Artex and similar textured coatings. We can find out of asbestos is present and then advise if it needs to be removed.
Asbestos insulating board RG21
This was commonly used as a fireproofing material and can be found in ceiling tiles, partition walls, soffits, window panels and in other spaces.
Lagging on boilers and pipes and loose fill insulation Basingstoke
Asbestos insulation can often be found around pipework and in spaces such as cavities in lofts or below floorboards. If damaged, or you are planning to do work, this will need to be encapsulated or removed.
Asbestos cement water tank Fleet
Asbestos cement was widely used in water tanks and flues. We are experts at removing asbestos from all spaces, including water tanks, with as little disruption to your property as possible.
Air heating RG21
Warm air heating systems are an alternative to boilers and radiators and are where air is circulated via ducts. These systems were very popular in the 1970s and 80s and often asbestos was used in the ducts. If you have asbestos present in your warm air heating system, boiler, or airing cupboard, our professional asbestos removers can get rid of it for you.
Asbestos-lined cupboards removed Basingstoke
During the 20th century, asbestos was widely used by cabinet makers in cupboards, such as airing cupboards. Asbestos insulating boards (AIB) was commonly used as a fire-proofing material. Generally, it is not easy to identify an asbestos product within the home and asbestos fibres can only be seen under the spotlight, so never attempt to remove insulation board or textured coating yourself. They should always be removed by a licensed contractor.