Complete asbestos removals in Chertsey, Surrey
Key Asbestos are asbestos removals and management experts working throughout Chertsey, Addlestone, Laleham, Thorpe, Ashford, and the surrounding areas of Surrey. How you manage asbestos depends on a number of factors and our experts are here to ensure that your asbestos is managed correctly. We have a reputation for quality, reliability, and commitment to excellence in all we do.
According to the Control of Asbestos Regulations 2012, there is an explicit duty on landlords, employers or duty owners to manage the asbestos on their properties. As asbestos removals and encapsulation specialists, we can ensure you comply with all legal obligations regarding asbestos to avoid serious fines or prosecution.
This includes our range of asbestos surveying and testing services, designed around our clients' needs. As well as commercial asbestos solutions, we also work with residential clients to ensure that they are kept safe from the risks of asbestos.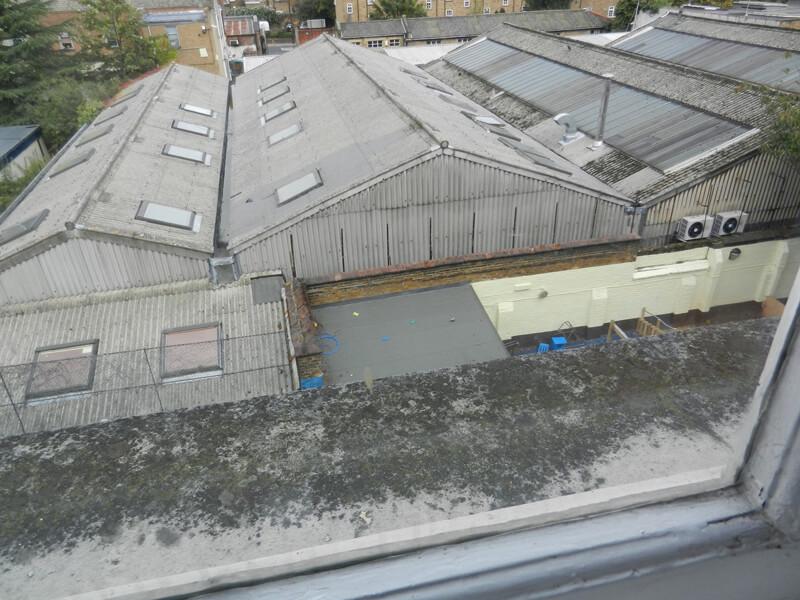 Our asbestos experts can carry out both licensed and non-licensed asbestos works and our team holds multiple accreditations. We can safely remove asbestos from floor tiles, garage roofs and sheds, water tanks, flue pipes, cement panels, and other locations. Work is always carried out quickly and carefully, minimising disruption and we use all the latest equipment and protective clothing. We will always leave any site tidy and clear and issue waste consignment notes, so you know your work has been disposed of correctly, via the right channels.
Whatever the scale of the project, you can rely on Key Asbestos to get the job done. Please call us now for further details or a no-obligation quote on 020 8288 4460.
Asbestos garage and garage roof removals near Addlestone
One of our most popular services is the removal of asbestos garages, garage roofs, sheds, and other outbuildings in Addlestone and Chertsey. We have worked on all types of residential properties to safely remove and dispose of asbestos.
Asbestos was widely used in construction until 1999. Unfortunately, it was only discovered then how dangerous it was, despite millions of homes having asbestos in them. It is now known to have caused serious health risks, including asbestosis, mesothelioma, and lung cancers. It is found in several locations within domestic properties, including roofing, insulation, pipes and guttering, garages, and cement walls.
Provided the asbestos is in a stable and undisturbed condition, it can sometimes be left and monitored. However, if there is any risk of asbestos being disturbed and fibres being released, we can ensure quick and safe removals.
Asbestos surveys in KT13
Every employer in the UK has a duty to manage asbestos on their premises to find out if there is asbestos containing materials (ACMs), their condition, and to keep a written record or register of these findings and then act on them is necessary. This can be done through regular Asbestos Management Surveys in Chertsey. This is completed to ensure:
Nobody is harmed by the presence of any ACMs
They remain in good condition
That no one can accidentally disturb any ACMs
We also complete Refurbishment and Demolition Surveys when a building, or part of a building, is being upgraded or refurbishment and residential asbestos surveys when you are buying or selling a property and need to establish whether asbestos is present there.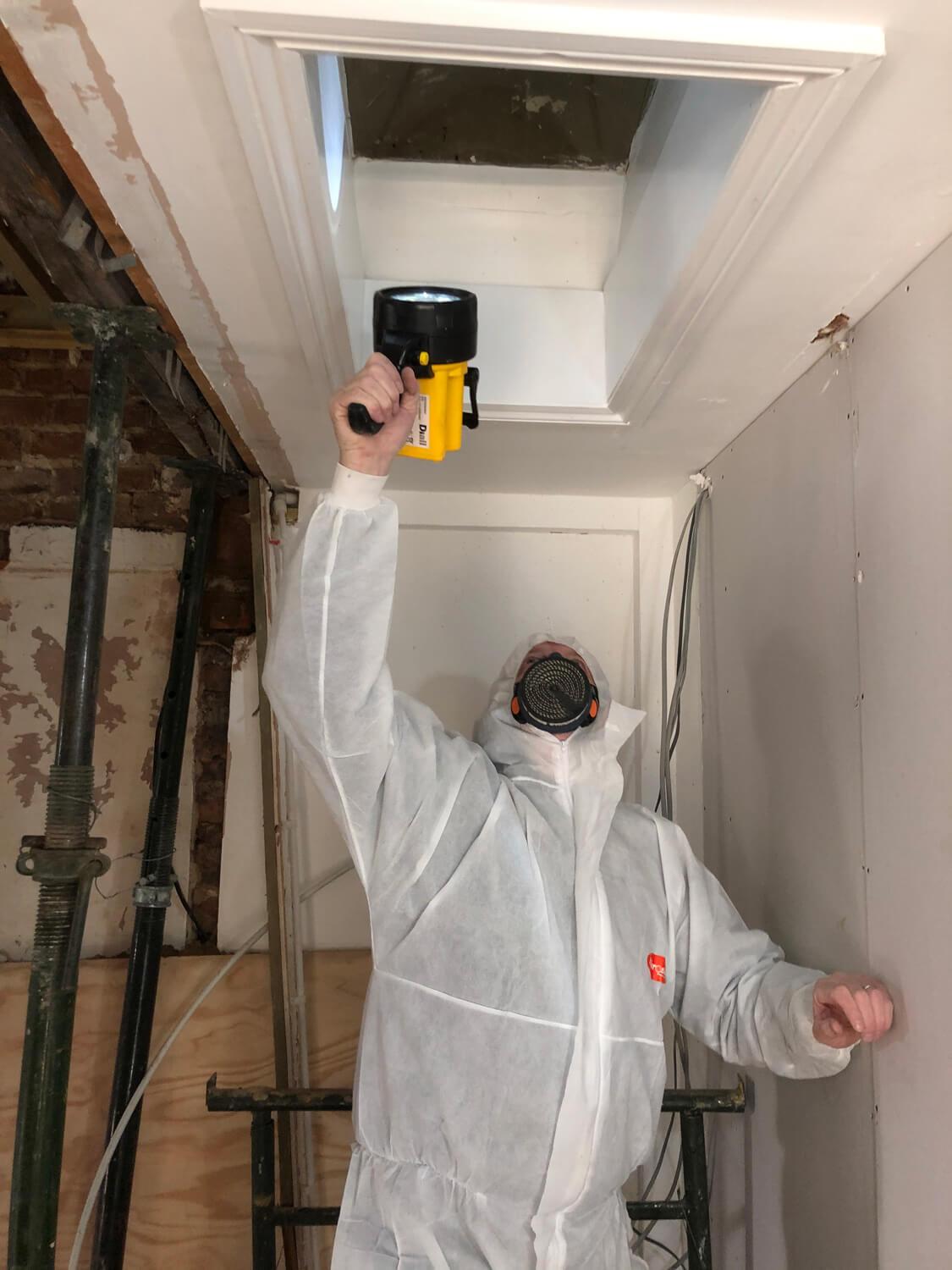 Why choose our Chertsey asbestos abatement specialists?
Our team offers safe, specialist, and compliance asbestos removals and other asbestos services. All our services are tailored to your needs to minimise disruption and provide a safe and effective solution.
We offer:
Experience: Our team has extensive industry experience within the asbestos industry. We hold the relevant qualifications and have the expertise to complete jobs of all sizes.
Safe: Health and safety is our top priority and we show rigorous adherence to regulations and legislation.
Upfront approach: We offer a personal and honest service with free site surveys and quotations with no hidden charges.
Affordable: We offer cost-effective asbestos solutions and highly competitive prices.
To find out more about our asbestos removals, surveying or other services in Chertsey, call our asbestos specialists
Would you like to discuss your asbestos requirements in Chertsey? Please call us now on 020 8288 4460 or email key@keyasbestos.co.uk and we will get back to you.
Nearby Locations
Laleham
Thorpe
Addlestone
Ashford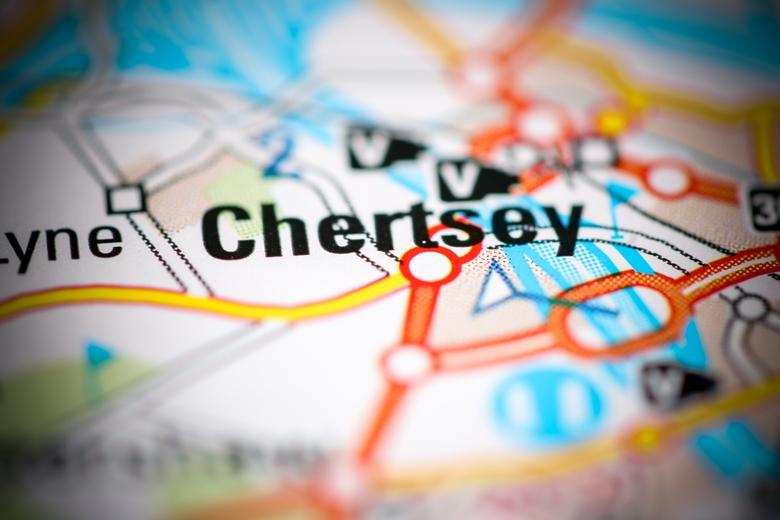 We remove asbestos from all locations including:
Garage roofs
Asbestos garage roofs are one of the most common requests for asbestos removals. We can also remove asbestos garages, sheds, and outbuildings.
Artex and textured coatings
Asbestos can often be found in Artex and similar textured coatings. We can find out of asbestos is present and then advise if it needs to be removed.
Asbestos insulating board
This was commonly used as a fireproofing material and can be found in ceiling tiles, partition walls, soffits, window panels and in other spaces.
Lagging on boilers and pipes and loose fill insulation
Asbestos insulation can often be found around pipework and in spaces such as cavities in lofts or below floorboards. If damaged, or you are planning to do work, this will need to be encapsulated or removed.
Asbestos cement water tank
Asbestos cement was widely used in water tanks and flues. We are experts at removing asbestos from all spaces, including water tanks, with as little disruption to your property as possible.