Asbestos surveying and testing in West Molesey and East Molesey, Surrey
Are you looking for asbestos surveyors in East Molesey, West Molesey, Hampton, or Sunbury? Key Asbestos has been providing a comprehensive range of asbestos services and solutions for many years. We offer unbeatable asbestos removals, as well as a whole range of asbestos surveys, including Asbestos Management Surveys, Asbestos Demolition and Refurbishment Surveys, Asbestos Re-Inspection Surveys, and Residential Asbestos Surveys when purchasing a new property.
We have an enviable reputation for managing and completing asbestos projects to the highest standards and on time. We have a proven reputation and much of our work comes from repeat clients and word-of-mouth recommendations.
Read some more reasons why we come highly recommended:
We have a wealth of experience in all aspects of asbestos and we can offer a wider range of services, including asbestos removals, asbestos collections, asbestos sampling and testing, asbestos surveying, and more.
Our prices are fair and competitive and all asbestos services can be designed around your specific needs. We are always happy to provide free quotes and consultations.
Health and safety is our priority and we always ensure we follow the strictest guidelines, planning all work with care, and paying close attention to detail.
We provide both licensed and non-licensed asbestos work for both domestic and commercial customers.
For more details about the work that we do, please call us now on 020 8288 4460.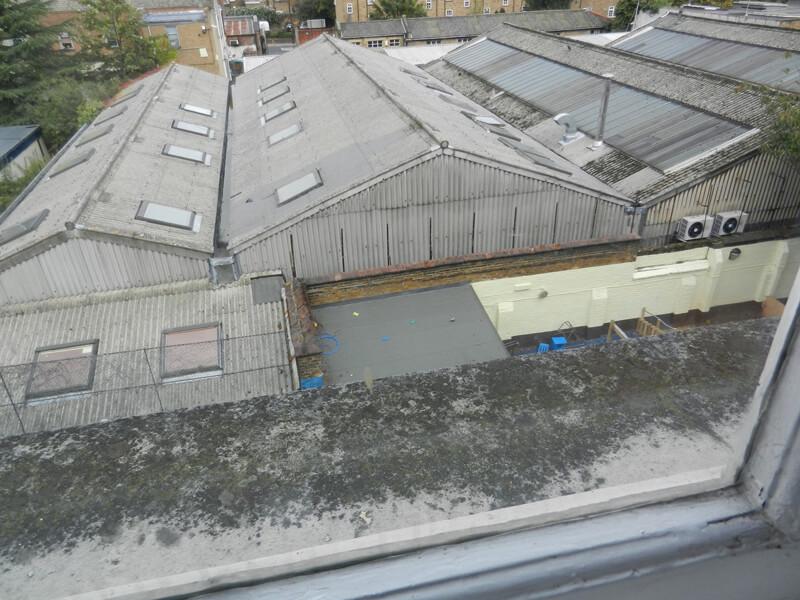 Asbestos services in and around East Molesey
Asbestos surveys and testing near West Molesey
Asbestos can be a difficult problem. If you are concerned that you may have asbestos present on your property in West Molesey, East Molesey, or Hampton, we can help. Whilst laws outlawing the use of asbestos were implemented in 1999, any property constructed before that time may contain asbestos. There is no way that you can identify it yourself and once asbestos fibres become airborne, they are not visible by the naked eye. Once inhaled, asbestos can put you are risk of developing serious diseases, including asbestosis, mesothelioma, and lung cancer.
The best way to identify asbestos is through asbestos sampling and testing, or an asbestos survey. It is also worth noting that the Control of Asbestos Regulations 2012 demands that any commercial property must have an asbestos plan in place to manage possible asbestos. We provide both asbestos sampling, where we can take samples that are sent to a laboratory for review. We can then confirm what kind of asbestos-containing materials (ACMs) are present and the best next steps.
Asbestos Management Surveys are the most common asbestos survey to identify whether asbestos is present on your property. This will ensure that you remain safe and legally compliant.
If you are buying a property and the home buyer survey has identified ACMs, we can complete a more thorough survey, so you know exactly what you are dealing with.
KT8 Asbestos Refurbishment and Demolition Surveys
If you are planning refurbishment or demolition work in East Molesey or West Molesey, a Refurbishment and Demolition Survey will assess where ACMs can be found throughout the property. This type of survey is fully intrusive because our asbestos surveyors will need to access all the areas. Any asbestos must be removed by a specialist before work begins on any refurbishment.
We work for property developers, construction companies, private individuals, estate agents, and surveyors, on an ongoing basis. These surveys are common for residential homes, as well as properties including retail refits, industrial projects, offices, pubs, and other locations.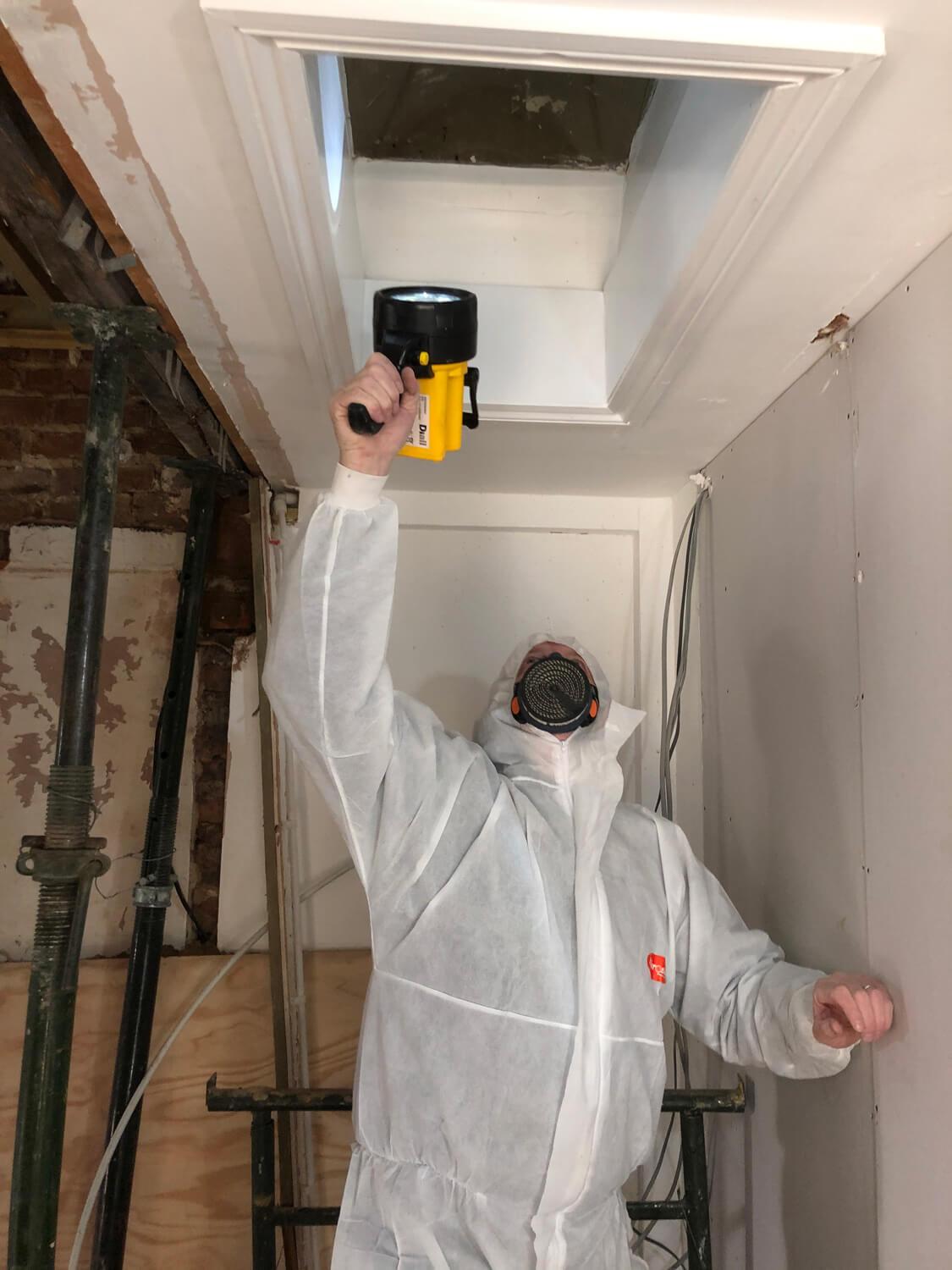 Asbestos garage removals and asbestos collections in East Molesey
Asbestos can be found in many places within domestic and commercial properties in East Molesey or West Molesey. Asbestos can be very dangerous so it is essential that you deal with it as soon as you detect there may be an issue. We ensure that all asbestos removals are completed efficiently and quickly, and our team can tackle any type of project. Key Asbestos is your one-stop-shop for all asbestos removals.
Looking for asbestos solutions in West Molesey or East Molesey? Call us now for cost-effective asbestos surveys and asbestos removals
Do you require an asbestos survey in East Molesey? Maybe you need asbestos removals from your home or commercial property in West Molesey? Please call us now for a free no-obligation quotation by calling on 020 8288 4460 or emailing key@keyasbestos.co.uk
Nearby Locations
Hampton
Strawberry Hill
Sunbury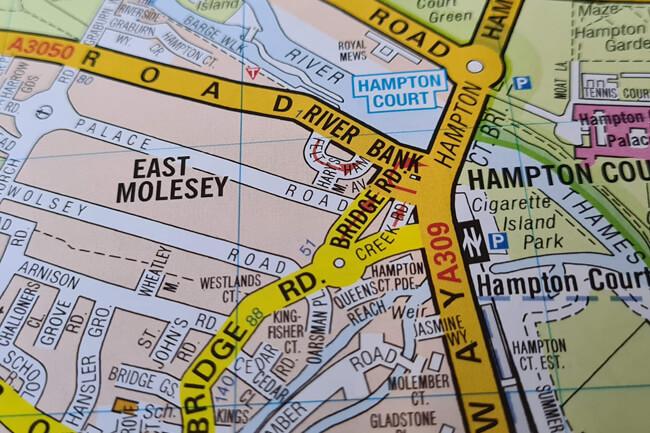 We remove asbestos from all locations including:
Asbestos garage roofs removed in East Molesey
Asbestos garage roofs are one of the most common requests for asbestos removals. We can also remove asbestos garages, sheds, and outbuildings.
Artex and textured coatings West Molesey
Asbestos can often be found in Artex and similar textured coatings. We can find out of asbestos is present and then advise if it needs to be removed.
Asbestos insulating board KT8
This was commonly used as a fireproofing material and can be found in ceiling tiles, partition walls, soffits, window panels and in other spaces.
Lagging on boilers and pipes and loose fill insulation East Molesey
Asbestos insulation can often be found around pipework and in spaces such as cavities in lofts or below floorboards. If damaged, or you are planning to do work, this will need to be encapsulated or removed.
Asbestos cement water tank West Molesey
Asbestos cement was widely used in water tanks and flues. We are experts at removing asbestos from all spaces, including water tanks, with as little disruption to your property as possible.
Air heating KT8
Warm air heating systems are an alternative to boilers and radiators and are where air is circulated via ducts. These systems were very popular in the 1970s and 80s and often asbestos was used in the ducts. If you have asbestos present in your warm air heating system, boiler, or airing cupboard, our professional asbestos removers can get rid of it for you.
Asbestos-lined cupboards removed East Molesey
During the 20th century, asbestos was widely used by cabinet makers in cupboards, such as airing cupboards. Asbestos insulating boards (AIB) was commonly used as a fire-proofing material. Generally, it is not easy to identify an asbestos product within the home and asbestos fibres can only be seen under the spotlight, so never attempt to remove insulation board or textured coating yourself. They should always be removed by a licensed contractor.