Expert Asbestos Surveyors and asbestos removal contractors available for asbestos removals and surveys in Richmond
Are you in charge of commercial premises and need an asbestos survey prior to refurbishment works? Are you a homeowner looking for a contractor for asbestos garage removal? Or perhaps you are looking for advice about asbestos management? Here at Key Asbestos, we work for domestic and commercial customers in Richmond, Ham, Teddington and beyond. We have decades of expertise in asbestos management, surveying and removal, so whatever your asbestos problem, we will find an appropriate, cost-effective solution.
Much of our business comes through word of mouth and we remain the number one choice for many property companies in Surrey and London.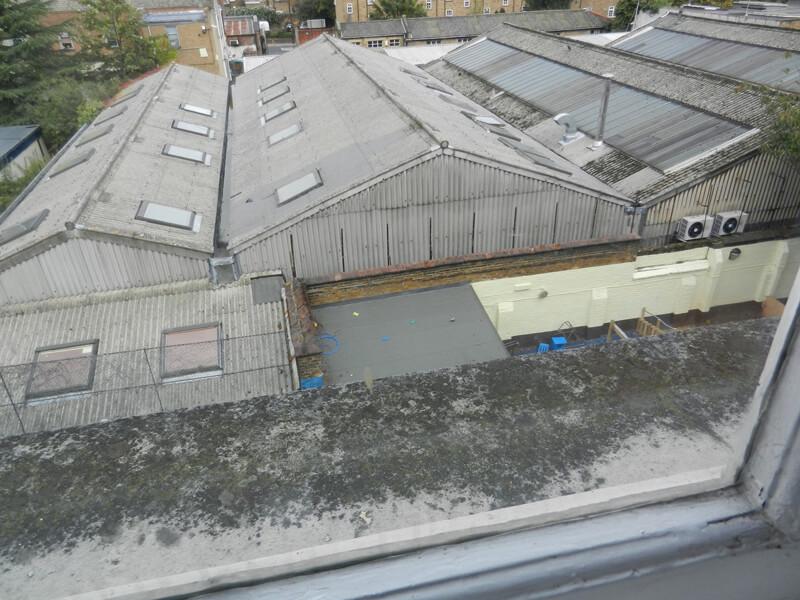 Here are two of our main services:
Asbestos Refurbishment Surveys carried out in advance of refurbishment works for developers and construction companies. This is an intrusive survey that will identify asbestos and should be carried out prior to works starting.
Asbestos management surveys: These are the standard surveys that are legally required to be carried out on all commercial buildings, in accordance with The Control of Asbestos Regulations 2012. This survey will identify the presence, extent and condition of asbestos containing materials (ACMs).
Asbestos removal: From removing asbestos garages and asbestos garage ceilings, through the removal of asbestos from demolition sites, we have the skill and expertise to deal with a range of asbestos removal projects. Our experienced and skilled team, accredited by the UKATA, adhere to the strictest safety standards at all times.
We can also help with asbestos encapsulation asbestos sampling.
For a free no-obligation quote for any asbestos removals or surveying, please call us now on 020 8288 4460.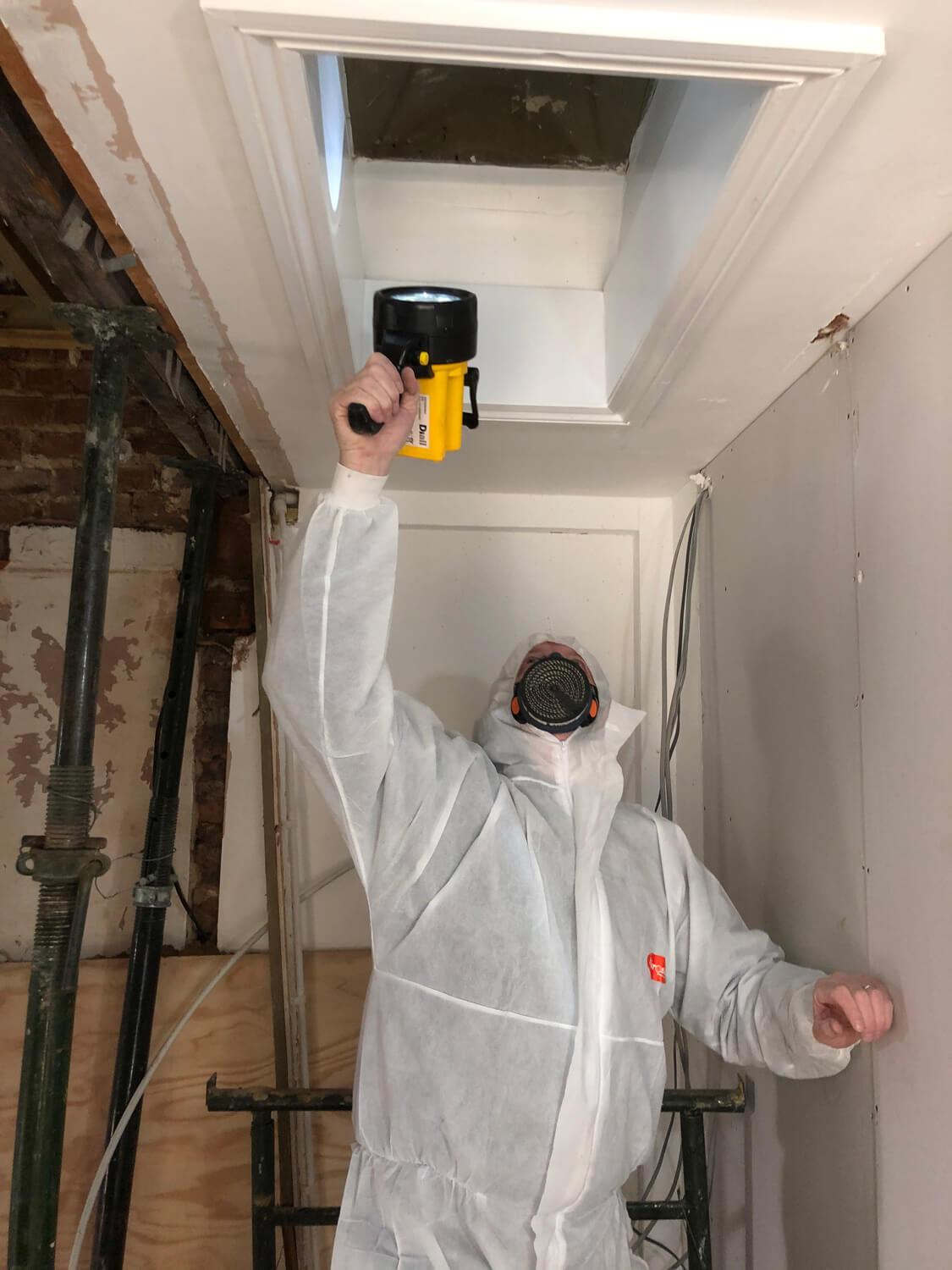 Call us for all your local domestic asbestos removal and disposal near Richmond upon Thames
Asbestos is dangerous in general if you breathe in, or ingest, the fibres that are invisible to the eye. When asbestos is disturbed, these fibres break up and filter into the air. These particles can be responsible for a host of serious illnesses and diseases. Asbestos can be found in many building products used between the 1950s and 1980s. Owners of older properties are advised to seriously consider this fact when it comes to renovation work.
Asbestos can commonly be found in garage roofs, garage cement walls and ceilings, flue pipes, floor tiles, pipe lagging, artex ceilings, panelling to boiler cupboards and other areas. As a licensed waste carrier, all asbestos is removed and disposed of in a Government-approved site. We can also pick up asbestos waste and dispose of it safely for you, if another trade has removed it.
Here at Key Asbestos, we have worked for hundreds of private homeowners, as well as local housing associations and construction companies.
Asbestos removal and asbestos encapsulation in Richmond and Ham
Although asbestos continues to be the biggest cause of work-related deaths in the UK (and currently shows no sign of declining), asbestos is relatively harmless if it remains in an undamaged and undisturbed state. Undamaged asbestos can be made safe by either repairing it and sealing or enclosing it to prevent damage – a process called asbestos encapsulation.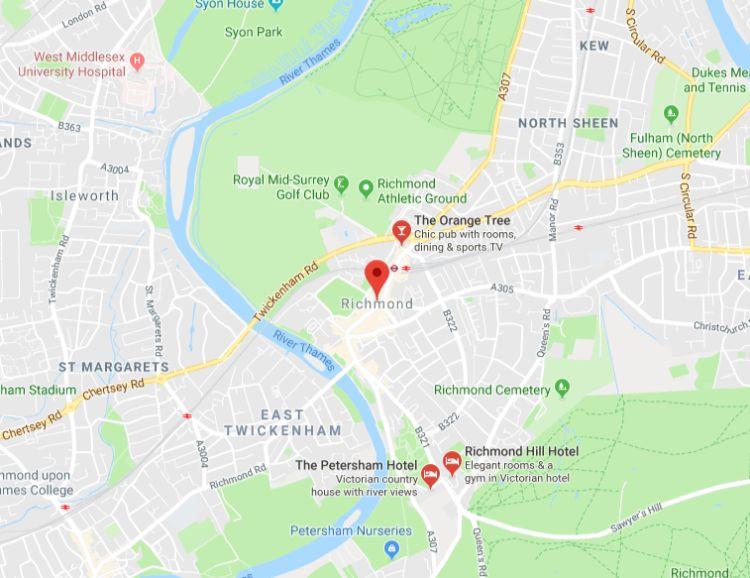 Strawberry Hill
Twickenham
Whitton
Richmond
Kingston Upon Thames
Call us now for asbestos surveys, asbestos testing, asbestos removals and asbestos garage removals in Richmond or Ham
Please give us a ring today on 020 8288 4460 or email key@keyasbestos.co.uk and we can give you a quotation, advice or answer any questions you may have.
Check out our case studies of work carried out in the following local areas:-
Asbestos removals: Where we can remove asbestos from in your home or commercial building
Asbestos can be found in countless locations within residential, commercial, and industrial buildings. Asbestos was once used in countless building materials, and many homeowners and workers can still come into contact with this carcinogenic material.
Asbestos materials that are in good condition and completely intact can be safe, as long as they are monitored for damage. If asbestos is damaged, it is important to call asbestos specialists, to assess the damage, and if necessary, remove the asbestos.
We remove asbestos from all locations including:
Asbestos Garage roofs
Asbestos garage roofs are one of the most common requests for asbestos removal in Richmond. We can also remove asbestos garages, sheds, and outbuildings.
Artex and textured coatings Richmond
Asbestos can often be found in Artex and similar textured coatings. We can find out of asbestos is present and then advise if it needs to be removed.
Asbestos insulating board
This was commonly used as a fireproofing material and can be found in ceiling tiles, partition walls, soffits, window panels and in other spaces.
Lagging on boilers and pipes and loose-fill insulation Richmond
Asbestos insulation can often be found around pipework and in spaces such as cavities in lofts or below floorboards. If damaged, or you are planning to do work, this will need to be encapsulated or removed.
Asbestos cement water tank
Asbestos cement was widely used in water tanks and flues near Richmond. We are experts at removing asbestos from all spaces, including water tanks, with as little disruption to your property as possible.