Professional asbestos removal and abatement specialists in Dorking, Surrey
Key Asbestos are experienced and trusted asbestos specialists offering asbestos removals and asbestos surveys in Dorking, Ashtead, Westcott, Mickleham, Great Bookham, and the wider parts of Surrey and the South East. Our comprehensive range of domestic and commercial asbestos services are designed to meet the needs of a wide client base, from homeowners to large businesses. If you are a business it is essential that you comply with the government's asbestos-related regulations. If there is any asbestos on your property, you are legally obliged to ensure it is managed properly.
Asbestos is a mineral mined from the ground that is highly resistant to heat and chemicals and was once a very popular building product. When asbestos is in a good condition, it poses no significant health risk. However, it is dangerous when it becomes damaged, through sustaining bumps or scrapes. When disturbed, asbestos fibres are released and these can be breathed in. These can cause significant health issues, and diseases, including lung cancer.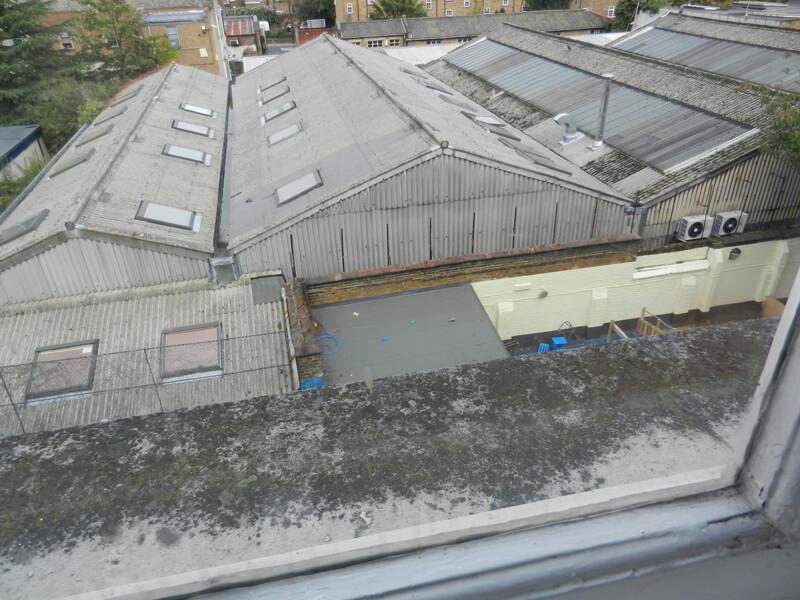 Why choose to use Key Asbestos for your asbestos services:
We are trained asbestos professionals, with a wide range of experience in all aspects of asbestos, including asbestos removals, asbestos collection, asbestos surveys, asbestos abatement, and more.
Our asbestos specialists follow strict health and safety guidelines, and we use the latest equipment and protective clothing.
Our team all hold P402 qualifications and have a wide range of experience in domestic, commercial and industrial sectors.
All non-licensed asbestos work is completed by UKATA-trained asbestos operatives, and licensed work is completed by teams who hold multiple accreditations.
We complete asbestos jobs of all sizes, from removal of asbestos garage roofs in Surrey to complete asbestos demolition jobs
All work is very competitively priced and we offer no-obligation quotations for all work
All waste is disposed of via Licensed Carrier Sites to the most stringent guidelines. We will provide waste consignment notes.
For more information or advice about asbestos, please call our office now on 020 8288 4460.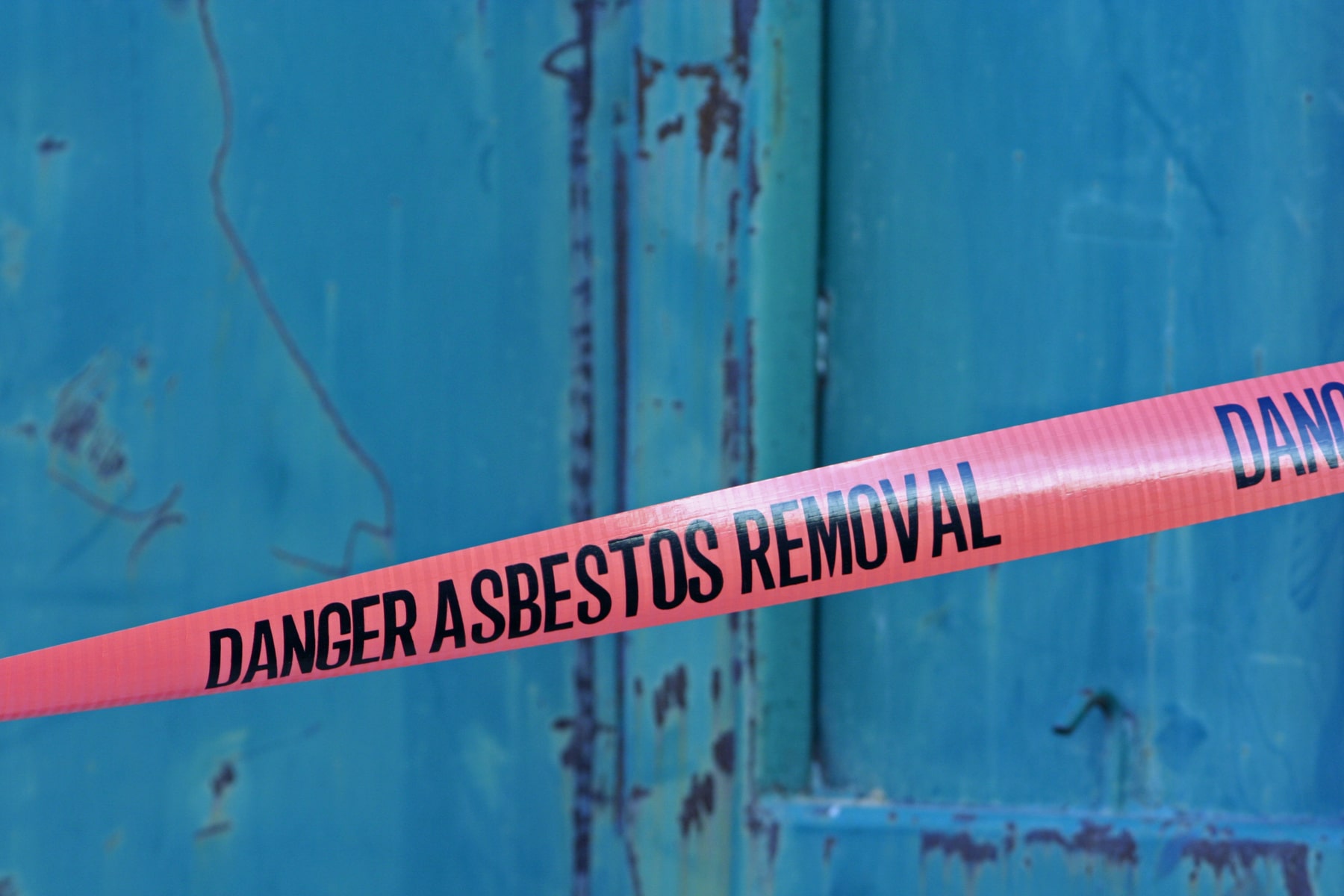 Asbestos removals and collections near Ashtead
Key Asbestos is a fully-licensed asbestos company, who can remove asbestos from all areas within residential and commercial buildings in Dorking. We operate with strict quality control procedures and receive continuous training, so we uphold the highest safety standards. Our team can tackle any type of project, from removal of domestic garages and sheds to removing asbestos within commercial and industrial environments.
All jobs begin with a clear risk assessment and plan. We communicate all our findings with your clearly and will advise about the best decisions going forwards. Our team prides itself on always cleaning up tidily after any job is completed. We also aim to cause minimal disruption, so will fit all work around your schedule.
We can also complete safe and fast asbestos sheet removals. All asbestos must be handled carefully and disposed of in an approved facility. We can collect asbestos waste from any location and ensure that it is wrapped and transported away safely.
Do you need an asbestos survey in RH4?
Asbestos surveys are required to ensure compliance with the Control of Asbestos Regulations 2012 by identifying the type and extent of any asbestos that might be present. This is a duty of employers or property managers, who must:
Undertake reasonable measures to locate or presume the location of ACMs (asbestos containing materials)
Prepare a record of the location and condition of the materials
Assess the risk posed by the ACMs
Produce a plan detailing how the asbestos will be managed
Update this plan (asbestos register) periodically to ensure that anyone liable to disturb the materials has access to the right information
An Asbestos Management Survey is suitable for the purposes of normal occupation within buildings in Dorking. An Asbestos Refurbishment and Demolition Survey will need to be completed if the work needed is more intrusive. We can also complete residential asbestos surveys, when properties are being bought and sold.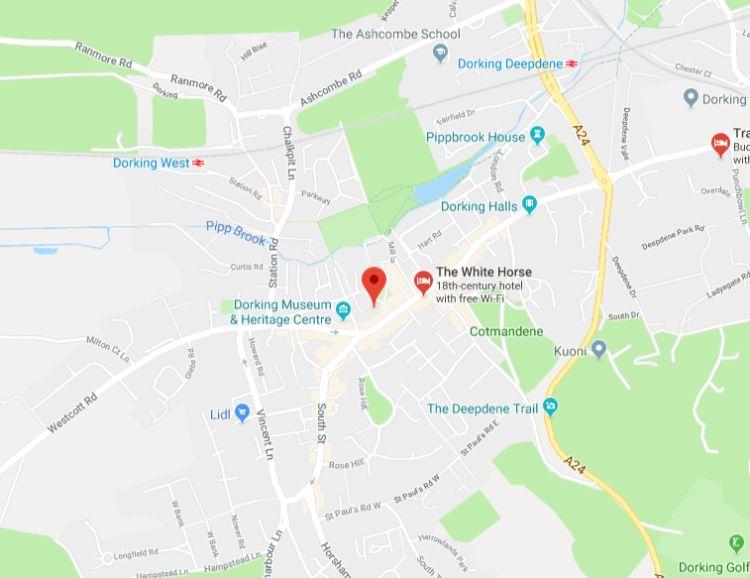 Mickleham
Great Bookham
Wotton
Effingham
Little Bookham
Holmwood
Betchworth
Buckland
Do you need asbestos removals from your home or business in Dorking? Call Key Asbestos now
If you are concerned about asbestos in Dorking, do not delay! Call us now on 020 8288 4460 or email key@keyasbestos.co.uk and we will be happy to answer any questions or organise a no-obligation consultation.
Check out our case studies of work carried out in the following local areas:-
Asbestos removals: Where we can remove asbestos from in your home or commercial building
Asbestos can be found in countless locations within residential, commercial, and industrial buildings. Asbestos was once used in countless building materials, and many homeowners and workers can still come into contact with this carcinogenic material.
Asbestos materials that are in good condition and completely intact can be safe, as long as they are monitored for damage. If asbestos is damaged, it is important to call asbestos specialists, to assess the damage, and if necessary, remove the asbestos.
We remove asbestos from all locations including:
Asbestos Garage roofs
Asbestos garage roofs are one of the most common requests for asbestos removal in Dorking. We can also remove asbestos garages, sheds, and outbuildings.
Artex and textured coatings Dorking
Asbestos can often be found in Artex and similar textured coatings. We can find out of asbestos is present and then advise if it needs to be removed.
Asbestos insulating board
This was commonly used as a fireproofing material and can be found in ceiling tiles, partition walls, soffits, window panels and in other spaces.
Lagging on boilers and pipes and loose-fill insulation Dorking
Asbestos insulation can often be found around pipework and in spaces such as cavities in lofts or below floorboards. If damaged, or you are planning to do work, this will need to be encapsulated or removed.
Asbestos cement water tank
Asbestos cement was widely used in water tanks and flues near Dorking. We are experts at removing asbestos from all spaces, including water tanks, with as little disruption to your property as possible.