Asbestos Surveyors & Consultants in Twickenham
Hello and welcome to Key Asbestos. We are one of the premier asbestos services companies working in Twickenham, Whitton and the surrounding areas of London and Surrey. We provide a comprehensive list of services including asbestos management surveys, asbestos refurbishment and demolition surveys, asbestos sampling and testing and asbestos removal and are always happy to offer advice. We work with a range of domestic and commercial clients, so whatever your asbestos queries, we can help.
We pride ourselves of our efficient, comprehensive and affordable service. To find out more, call us today on 020 8288 4460.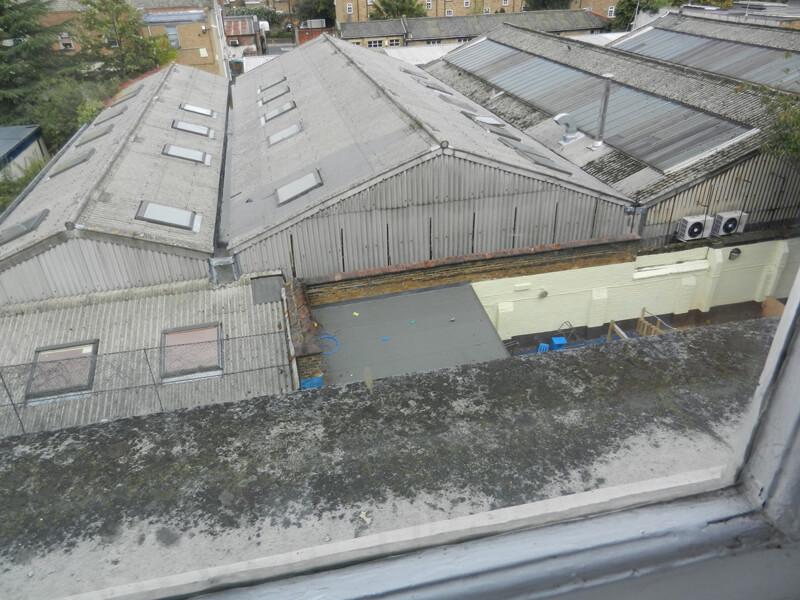 Our asbestos services in Twickenham
* Asbestos management surveys
These are the standard surveys that are carried out on all commercial property, and common parts of residential blocks so as to meet your statutory requirement to have an asbestos register in place.  Our BOHS P402 qualified surveyors will complete the surveys, which identify as far as is reasonably practical the presence, extent and condition of any suspected Asbestos Containing Materials, to prevent those who are working on or using the property from being exposed to asbestos. Our surveys are easy to follow and avoid technical jargon and provide advice on asbestos management. Following an initial survey we may advise on-going checks because some materials may deteriorate over time.
* Asbestos Refurbishment and Demolition Surveys
This fully intrusive survey will define remedial works that need to be carried out prior to refurbishment and demolition works. It aims to identify the presence, extent and condition of Asbestos Containing Materials. The survey offers the information to allow you to plan the necessary removal of asbestos materials and advice about other remedial action required. We can draw on the experience of asbestos surveyors with years of experience in supervising supervising large-scale removal projects.
* Asbestos sampling and testing
If you have a specific area that is suspected to contain asbestos, our surveyors can carry out a comprehensive inspection and sampling. Analysis will be undertaken in a fully UKAS-accredited laboratory. We are then able to give recommendations of the best course of action going forwards if the results are positive.
* Asbestos Removal
We can project manage and implement safe removal of all types of asbestos-containing materials for both small and large-scale projects under controlled conditions. We also specialise in garage and outbuilding asbestos removal, offering you an efficient and cost-effective service. We dismantle your garage, remove the asbestos and then safely dispose of it. We have completed a vast amount of asbestos garage removals over the years and always offer a high standard of service.
* Asbestos waste collection and disposal
We can collect your asbestos waste, causing minimum disruption and will dispose of it safely at a Licensed Transfer Station for Asbestos.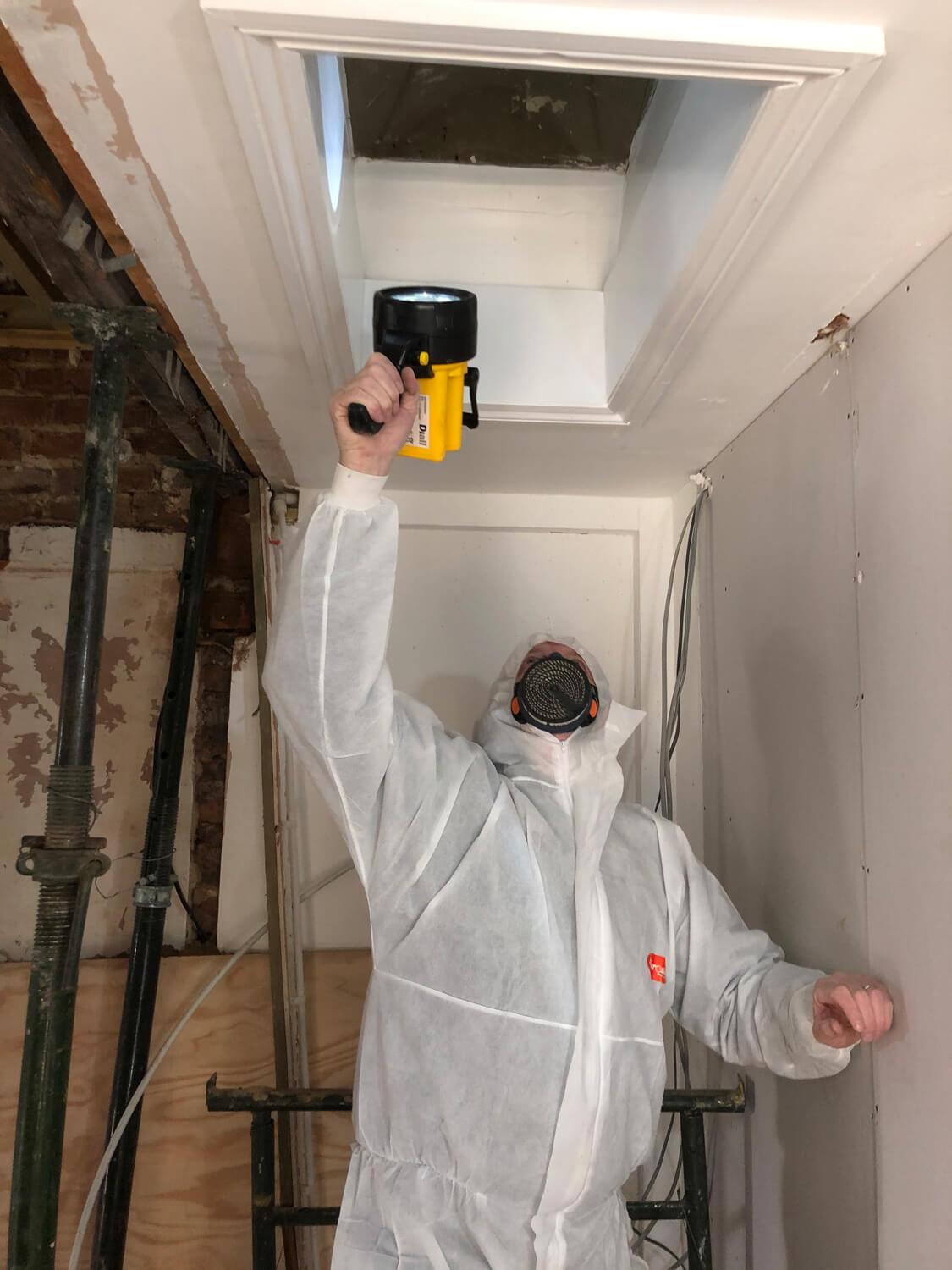 Call your Twickenham Asbestos experts today!
Looking for an asbestos removal company in Twickenham? If you have worries about asbestos containing materials or need advice about asbestos management or need a survey carrying out then please call one of our friendly team today on 020 8288 4460, fill out our online contact form or email us at key@keyasbestos.co.uk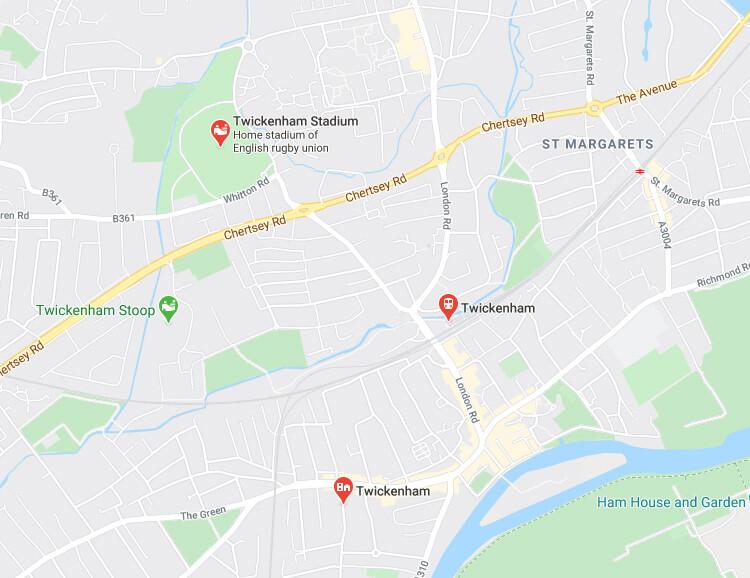 Whitton
Hanworth
Teddington
Hampton Hill
Check out our case studies of work carried out in the following local areas:-
Asbestos removals: Where we can remove asbestos from in your home or commercial building
Asbestos can be found in countless locations within residential, commercial, and industrial buildings. Asbestos was once used in countless building materials, and many homeowners and workers can still come into contact with this carcinogenic material.
Asbestos materials that are in good condition and completely intact can be safe, as long as they are monitored for damage. If asbestos is damaged, it is important to call asbestos specialists, to assess the damage, and if necessary, remove the asbestos.
We remove asbestos from all locations including:
Asbestos Garage roofs
Asbestos garage roofs are one of the most common requests for asbestos removal in Twickenham. We can also remove asbestos garages, sheds, and outbuildings.
Artex and textured coatings Twickenham
Asbestos can often be found in Artex and similar textured coatings. We can find out of asbestos is present and then advise if it needs to be removed.
Asbestos insulating board
This was commonly used as a fireproofing material and can be found in ceiling tiles, partition walls, soffits, window panels and in other spaces.
Lagging on boilers and pipes and loose-fill insulation Twickenham
Asbestos insulation can often be found around pipework and in spaces such as cavities in lofts or below floorboards. If damaged, or you are planning to do work, this will need to be encapsulated or removed.
Asbestos cement water tank
Asbestos cement was widely used in water tanks and flues near Twickenham. We are experts at removing asbestos from all spaces, including water tanks, with as little disruption to your property as possible.