Local and trusted asbestos removals company in Reigate, Surrey
Key Asbestos specialises in all asbestos services in Reigate, Redhill, Chipstead, Gatton, Betchworth and throughout the nearby areas of Surrey, South London and further afield. If you suspect that asbestos might be present in the company you are responsible for, it is vital you get it checked out as soon as possible by an accredited company.
Our experienced and specialist team holds all the relevant qualifications to carry out all types of licensed and non-licensed asbestos works. From small-scale asbestos garage roof removals in homes through to large-scale asbestos surveys of commercial and industrial premises, our team has a wealth of experience.
If you have asbestos on your domestic or commercial property, we can draw up a detailed plan of action, solution, and timescale for any work. Sometimes, if asbestos is in a good condition it can be left and monitored. However, if the asbestos is in poor condition, or deteriorating it will need to be removed with care. We can provide you with a detailed report on how to make your building asbestos free.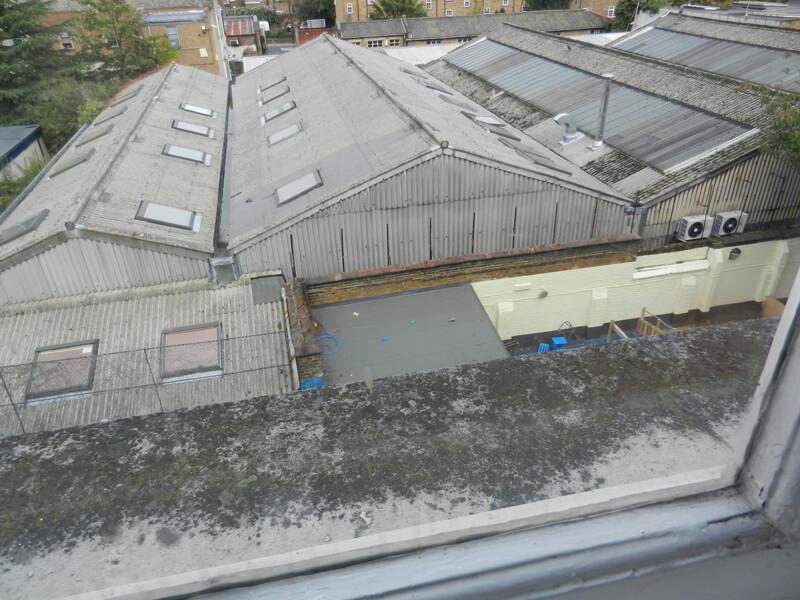 Our comprehensive range of asbestos services include:
Asbestos removals
Asbestos Management Surveys
Asbestos Artex removals
Asbestos Demolition and Refurbishment Surveys
Removal of asbestos garage roofs
Fire risk assessments
Asbestos collections
Asbestos encapsulation
Asbestos consultancy
Our team of asbestos experts hold P402 qualifications and all work is competitively priced, with no hidden extras. For more information, please call us now on 020 8288 4460.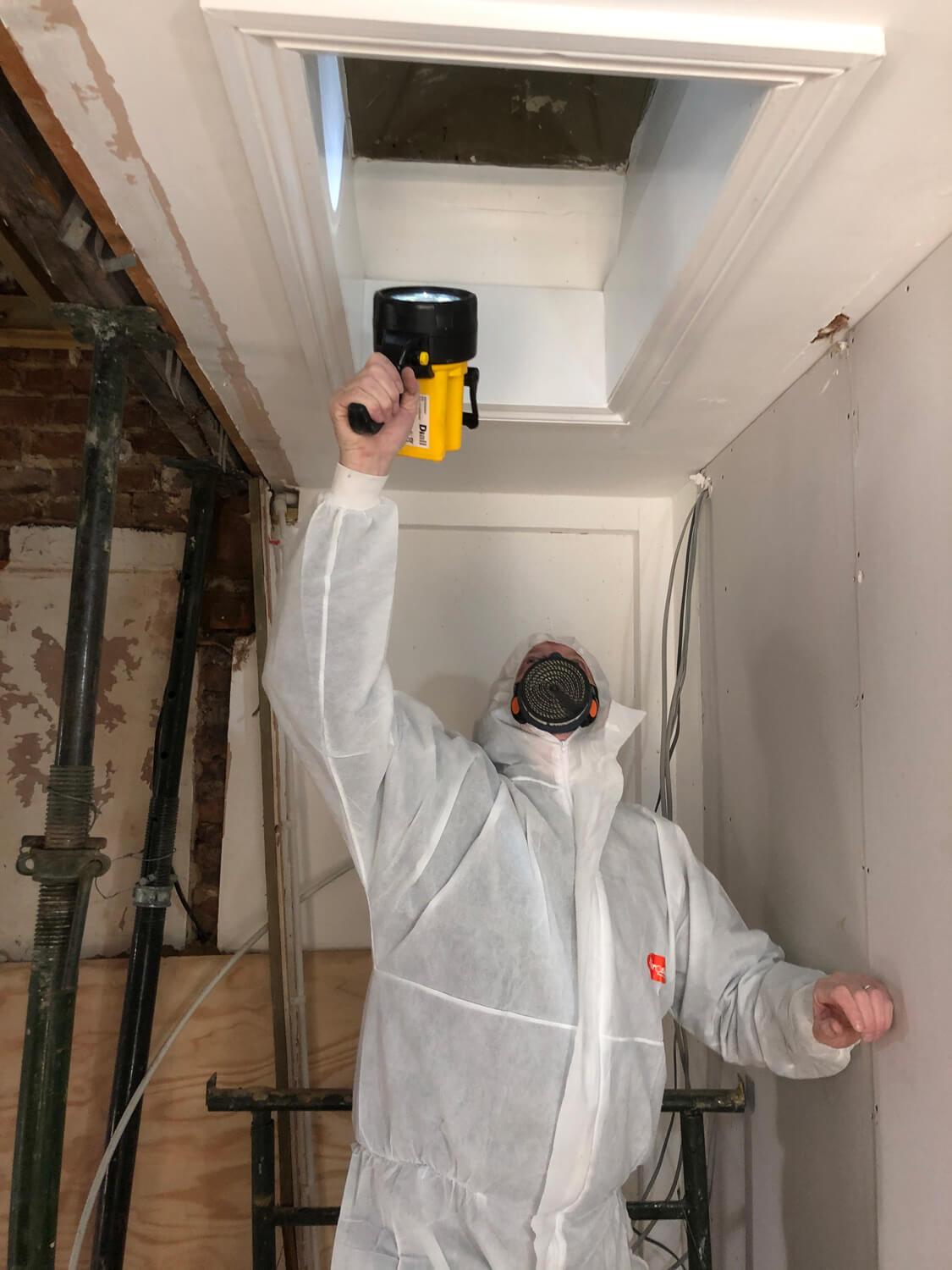 Why are domestic asbestos removals and asbestos garage roof removals near Redhill so important?
Asbestos is a building material that was widely used up until the 1980s. Ut was finally banned in the UK in 1999 once the health issues associated with it became fully known. Asbestos fibres can be extremely damaging to your health, and they have been linked to a number of fatal conditions, including asbestosis, mesothelioma, and lung cancer. Asbestos must be removed by a professional and we follow the most stringent health and safety procedures. We wear gloves, goggles, and other safety equipment, and use the most up-to-date equipment.
We remove asbestos in Reigate in a safe way whilst never putting anyone's health a risk. We are also fully insured for your peace of mind. As well as asbestos removals, we also carry out asbestos collections and disposal of asbestos that has already been removed by other trades. This is disposed on at a Licensed Carrier Site and we can organise the associated paperwork, including Waste Consignment Notes.
Much of our work comes from personal recommendations from existing clients. We are always happy to offer help and advice regarding all aspects of asbestos.
Our RH1 asbestos company complete all types of asbestos surveys
Key Asbestos are a leading provider of comprehensive asbestos surveys in Dorking and your local area. We offer a range of asbestos surveys for both residential and commercial clients, which are completed quickly and affordably by our experienced team.
These include:
Asbestos Management Surveys: This is the standard asbestos survey and helps to inform the asbestos register. If you are in charge of a residential block or commercial property, then this is very important. The survey will give you all the information you need to manage and monitor any ACMs (asbestos containing materials). We can complete this asbestos survey in Reigate around to schedule to minimise disruption.
Asbestos Refurbishment and Demolition Surveys: If you plan to do any refurbishment or demolition work, it is essential to do this survey (previously known as a Type 3 survey) in advance of any work being done. This type of survey is fully intrusive and the building will need to be vacated before it is completed.
We can also complete surveys if you are buying or selling a property and suspect that asbestos may be present. We can work to quick timelines, so the sale or purchase of your property is not delayed. If there are any issues with asbestos, we will happily quote to complete any work.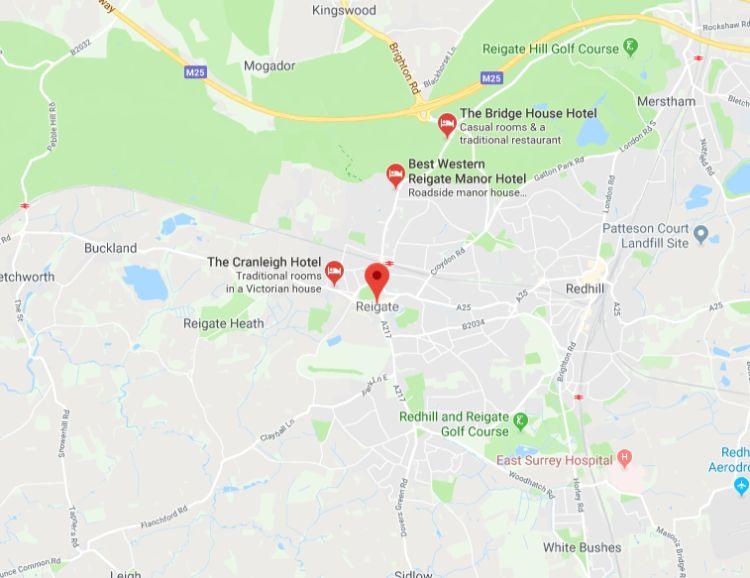 "Gatton
Betchworth
Buckland
Leigh
"
For affordable asbestos removals and collections in Reigate, call us now
We can provide quality asbestos services in Reigate. Please call us now on 020 8288 4460 or email key@keyasbestos.co.uk. We always aim to save our clients' money where possible, by offering the most cost-effective asbestos solutions.
Check out our case studies of work carried out in the following local areas:-
Asbestos removals: Where we can remove asbestos from in your home or commercial building
Asbestos can be found in countless locations within residential, commercial, and industrial buildings. Asbestos was once used in countless building materials, and many homeowners and workers can still come into contact with this carcinogenic material.
Asbestos materials that are in good condition and completely intact can be safe, as long as they are monitored for damage. If asbestos is damaged, it is important to call asbestos specialists, to assess the damage, and if necessary, remove the asbestos.
We remove asbestos from all locations including:
Asbestos Garage roofs
Asbestos garage roofs are one of the most common requests for asbestos removal in Reigate. We can also remove asbestos garages, sheds, and outbuildings.
Artex and textured coatings Reigate
Asbestos can often be found in Artex and similar textured coatings. We can find out of asbestos is present and then advise if it needs to be removed.
Asbestos insulating board
This was commonly used as a fireproofing material and can be found in ceiling tiles, partition walls, soffits, window panels and in other spaces.
Lagging on boilers and pipes and loose-fill insulation Reigate
Asbestos insulation can often be found around pipework and in spaces such as cavities in lofts or below floorboards. If damaged, or you are planning to do work, this will need to be encapsulated or removed.
Asbestos cement water tank
Asbestos cement was widely used in water tanks and flues near Reigate. We are experts at removing asbestos from all spaces, including water tanks, with as little disruption to your property as possible.